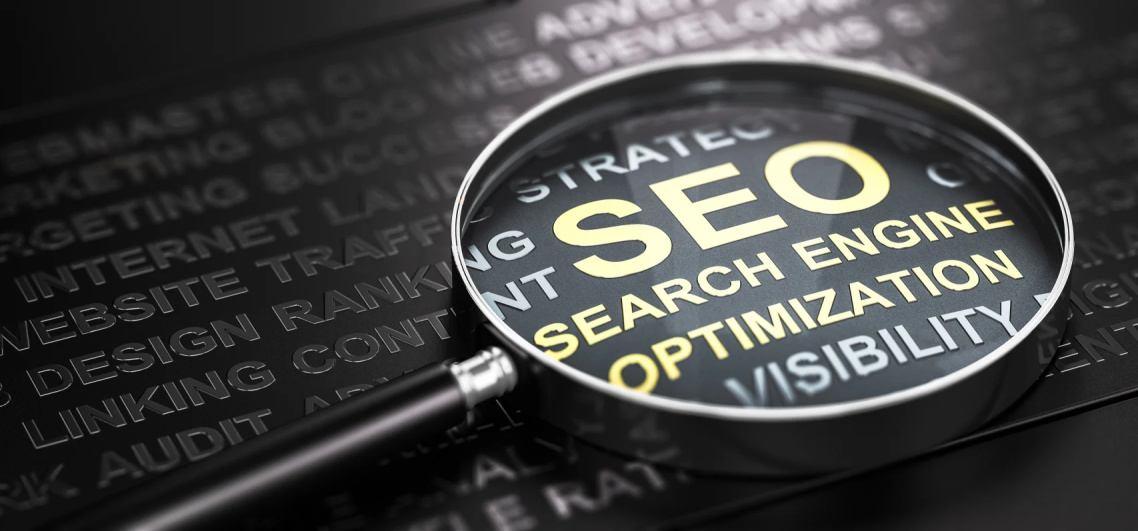 The two most important aspects of marketing are lead generation and SEO. These can help you grow your business tremendously.
Lead generation means cultivating interest from prospective customers so as not only to get more sales but also to create loyal brand ambassadors over time. No company will last without leads coming through its doors.
Despite the fact that lead generation and SEO are two distinct strategies, when you combine the two, you will be able to propel your company to new heights.
We'll look at seven SEO lead creation tips in this article to help you develop your business.
Why SEO is important for your business
SEO (Search engine optimization) is a technique for refining web pages so that they rank higher in SERPs (search engine results pages). The higher your ranking, the more likely it will be shown to users who are searching for relevant terms and phrases.
SEO is important because it helps your business gain visibility on the internet and drives more traffic to your website. More visitors equals increased sales for you, which will eventually lead to more customers, growth in revenue, and many other benefits.
SEO is an effective way to help your site stand out from the competition. It can provide a real boost in visibility and website traffic, thereby ensuring that you're not left behind on Google search pages.
SEO leads to qualified traffic on a daily basis, which only strengthens your website's presence in search engines like Google.
What effect does SEO have on lead generation?
SEO and lead generation are two distinct strategies, as previously stated. SEO is a technique that has been proven to bring consistent traffic to your website. This high volume of quality visitors will provide you with an excellent opportunity for increased revenue and conversion rates on sales or services advertised to these individuals.
Lead generation, on the other hand, is a critical part of business development. It's about increasing the number of customers and prospects for your business, but it also entails building relationships with people who are already potential buyers or regular users.
There are a variety of strategies to use SEO to increase your lead generating efforts, including:
Examining your webpage
Carrying out keyword research
Updating existing on-page content
Relating your performance to that of your competitors
Creating an ongoing content marketing strategy
Creating a backlink strategy
5 SEO tips to boost Lead Generation
Let's take a look at seven SEO tips to boost lead generation:
1. Build a blog with SEO-optimized content
One of the best ways to use SEO is by building a blog and optimizing blog posts. A great way for small businesses, as well as larger ones with an online presence, to get more leads through their website's organic search engine optimization.
Some of the basics of SEO optimization for your blog:
Use keywords: Do your keyword research to find the most important keywords in your industry, and then embed them throughout all of your blog content. Just remember that you can't overdo it. 
Publish regularly: The most successful blogs in terms of search engine optimization (SEO) have one thing in common: they publish new content regularly.
Use subheadings: Using headers helps make scannable content, which improves your readers' experiences by making it easier to find information quickly.
Add links: When you post on your blog, be sure to link it with other content that's relevant. This will make the article more usable and boost page views as well as spread link juice!
Format Content: Readers want to be engaged, not just informed. In order to make your content more accessible and less difficult for readers, use formatting best practices such as bulleted lists or numbered points of a list. 
2. Power up your website speed
Website speed has an impact on how high you rank in Google's searches which influences customer satisfaction levels as well as conversion rates because people want quick access without having to wait too long or click through multiple links just to get any necessary info about their desired service.
Here are a few simple ways to speed up your website:
Use a reliable web hosting provider
Make your website mobile responsive
Remove unnecessary scripts and plugins
Fix broken links and delete spam comments
Clean up your database using a plugin like WP-Optimize
3. Perform keyword research.
Keyword research is a critical element of successful SEO. It involves finding terms that users type into search engines when searching for information, products, or services. When done right, keyword research can be the foundation of all your online marketing efforts and help drive every decision you make.
4. Start link building
Link building is a strategy to get people on other sites you're linking your site with. Linking gives users and search engines easy access to navigate between pages of the web, as well as find content on individual websites.
Link building is an important element in your overall SEO strategy, but it's not enough to just start posting links on the web and hope for great results. You have to do a lot of networking and build relationships with people who can help you get some quality backlinks that will boost your rankings over time which should lead to better ROI from all those hours spent at work.
5. Use local SEO strategies if you are a local business.
If you have a local business, then it is essential that your audience can find you on Google. Utilizing the right strategies will ensure success in this endeavour.
Use the following local SEO strategies to benefit your business:
Claim listings in online directories: Use online directories to create a strong presence on the web. Save yourself from being lost in cyberspace by creating and promoting your own profile pages, which you can use for marketing purposes as well.
Optimize content for local search: Local keyword data helps you identify what your audience is interested in so that you can tailor content to suit them. 
Generate positive reviews: Reach out to your customers and ask for reviews. The more positive feedback you get on social media sites, the higher it leads to a higher conversion rate.
---
For more information and a free informational ebook, please add your contact info. Thanks.