Higher levels of project management expertise are needed for complex initiatives with broad scopes, many resources, and significant strategic importance. When numerous departments are engaged, the project life cycle can help project managers guarantee that all team members are on the same page and can collaborate relatively easily. It can also help the project become more cohesive.
Let's go over how it functions.
What is the project life cycle?
The processes needed for project managers to successfully oversee a project from beginning to end are outlined in the project life cycle.
The project life cycle contains five stages. For a project to be successful, a number of interrelated processes must occur during each of these project phases.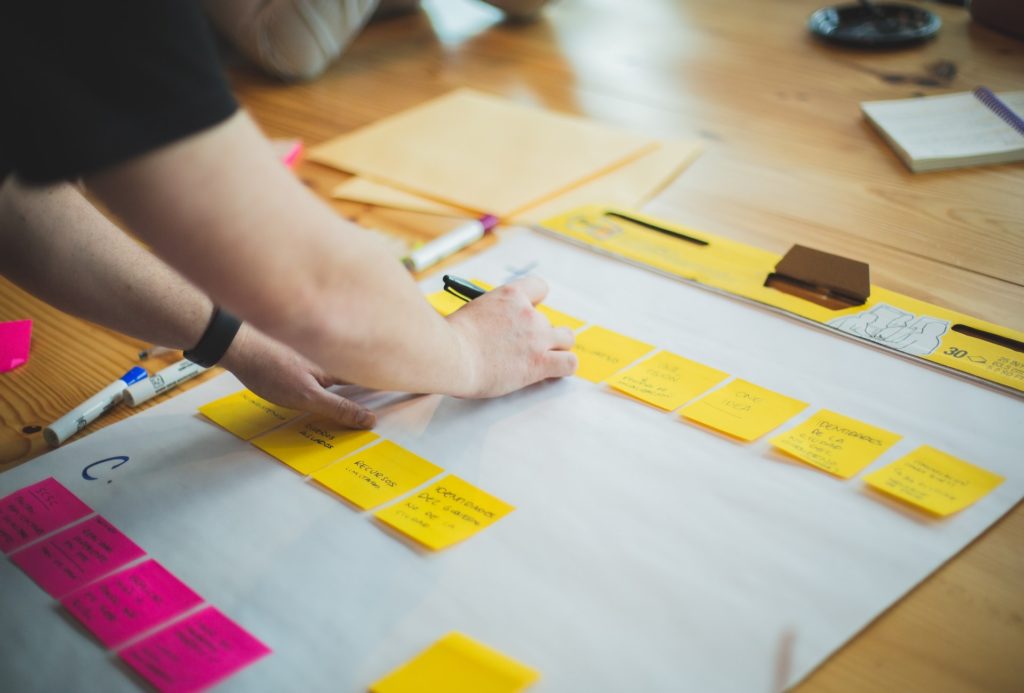 What are the project management life cycle's five stages?
Beginning stage
The project charter and stakeholder registry are two distinct processes that make up the initiating phase of the project life cycle. At this phase, you should decide on the project's vision, outline your goals for a business case, and get key stakeholder approval. The following are the main elements of the project charter:
Business argument
Project horizon
Deliverables
Objectives
Required materials
Timeline and milestones
Cost projection
Issues and dangers
Dependencies
It will be simpler to work on the project if you take the time to properly establish your goals and objectives.
The budget and prices can be agreed upon and approved up front, and everyone involved will have the opportunity to voice any recommendations or worries they may have. This initial phase is crucial for the project as well as for allowing all the teams involved to weigh in on the project's requirements.
Planning stage
Outlining and defining the purpose of the project should be done initially during the planning phase. You can understand the goals of the project by providing clear answers to the following questions.
What precisely do we intend to do?
How will we accomplish this?
When will we carry it out?
How can we tell when we've finished?
You will need to collaborate with the team throughout the planning stage to set up the necessary infrastructure and assign specific duties. This strategy ought to contain:
Plan for managing a project
Project horizon
Breakdown structure for the work
Resource schedule
Budget projection
It can be challenging to implement the plan with the team's participation. Yet, allowing all departments to participate in the strategy will result in fewer problems in the future.
Performing stage
The following crucial components should be included in the execution phase:
Team building
Participant involvement
Quality control
Communications
Management of clients
The magic happens at this phase when the majority of the budget is allotted and the majority of the project deliverables are created. Whether it takes weeks, months, or even years, you implement your project strategy.
Communication is crucial during this period since the customer or other stakeholders may occasionally request updates and progress reports.
A solid project management system in place will spare you and your team a lot of hassles. Tasks will be simpler to complete, you and the team will be able to monitor where deadlines and deliverables stand, and you'll have a better understanding of what still has to be done.
You can keep the entire project team informed and make reporting to customers and stakeholders easier with the Clickup alternative, RisePath Plancentral.
Monitoring and control stage
When in the monitoring and controlling phase, you must ensure that you can monitor both the project's general progress and specific components.
You must always be on guard and stay current with the team's tracking and reporting so that you are aware of any possible issues before they go out of control.
Another project team member (or one from each department) serving as a quality controller or reporter can assist you to maintain track of everything going on in their team and hold regular meetings to update on all areas, keeping everyone on track.
RisePath Plancentral offers a robust set of monitoring and control features, allowing project managers to track project progress in real-time, identify potential issues, and make data-driven decisions to keep the project on track. With features like Gantt charts, task dependencies, and critical path analysis, project managers can efficiently manage project timelines, identify potential delays, and make necessary adjustments. Overall, this Clickup alternative can significantly improve project monitoring and control, leading to successful project outcomes.
Closing stage
The closure phase is the last stage of a project's life cycle. It involves more than only marking the project as completed and ending the endeavour. It's crucial to formally close the project and get the client's, stakeholders, and/or project sponsor's consent.
This procedure could incorporate:
Completion of the project
A post-mortem gathering is being held.
Preserving project files
Honoring or praising the accomplishment
Formally releasing or disbanding the group
It is impossible to overestimate the significance of this latter phase of a project's life cycle, especially as more businesses embrace the Hollywood style of labour, in which temporary teams are assembled for one project, then split up and reassemble for another. For project management teams, especially those with independent contractors or consultants, this is crucial.
The entire process of a project
The entire project life cycle is depicted in the graphic below, along with the five project management process groups in chronological sequence and the actions needed for each phase across all knowledge areas.
The ultimate tool in your toolbox will be RisePath Plancentral, which will relieve the strain of having to know where everything stands and what needs to be completed while still allowing you to manage projects successfully using this life cycle.
---
For more information and a free informational ebook, please add your contact info. Thanks.