It can be challenging to manage a complicated project. Several consulting companies place more emphasis on the "theory" of project management and pre-packaged methodologies than on genuine and doable ways to implement project management that is based on hard-won experience.
At RisePath, we adhere to eight tried-and-true "golden standards" to assist our clients to manage their projects successfully. They are as follows:
Effective Sponsorship
Clear Objectives
Defined Scope
Adequate Resources
Smart Planning
Solid Processes
Incredible tracking
Excellent reporting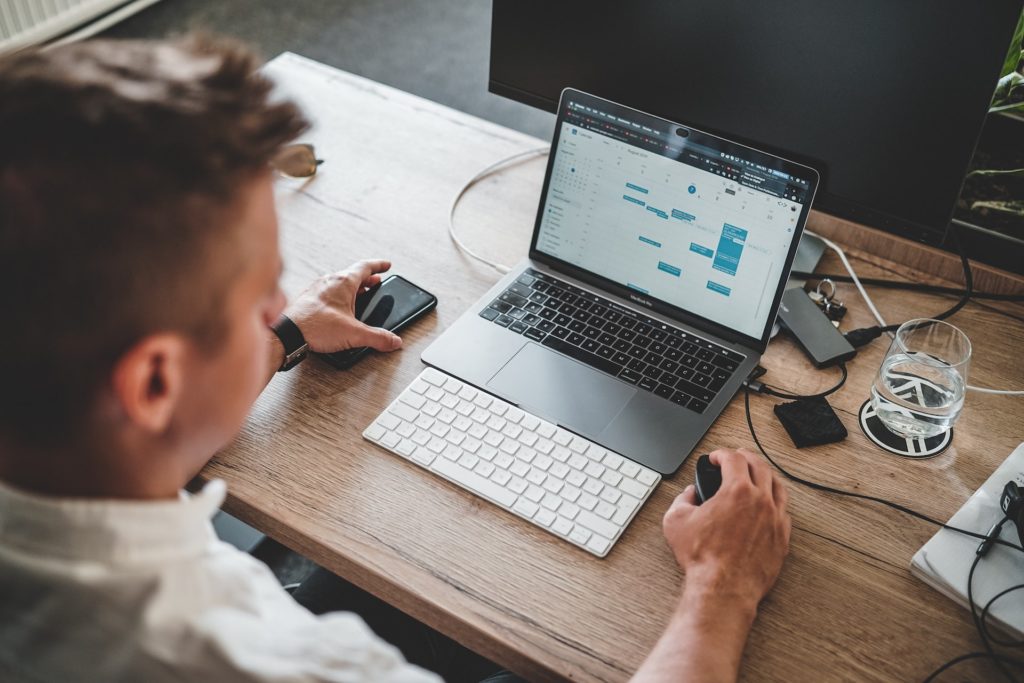 Effective Sponsorship
One of the most crucial essential successes is strong project sponsorship. You must make sure your project has a sponsor who is knowledgeable about the company, appreciates the value of the project to the company, and will offer the appropriate degree and kind of assistance. In order to guarantee project success, the sponsor must also have the appropriate level of influence within the industry and be able to supply the required resources.
Clear Objectives
It is crucial to establish clear goals with the project sponsor and other important stakeholders. Good analytics will validate that any targets are reachable, and time spent on alignment to ensure that all stakeholders are on the same page with the project's goals and objectives is usually time well spent.
Clear objectives are crucial for successful project management because they provide a shared understanding of what the project aims to achieve. They help to guide decision-making and keep the team focused on the end goal. Clear objectives also make it easier to measure progress and determine whether the project has been successful.
Defined Scope
A lot of hardship can be avoided later in the process by confirming the project's exact scope up front. The best-laid project management plans have been foiled by scope creep and scope shift several times. The existence of a stated scope does not exclude future scope adjustments; rather, it makes them easier to handle.
We make every effort to keep the scope as small as feasible. To give concrete advantages at regular intervals rather than a complete project after a number of years, we divide enormous projects into more manageable chunks.
With project management software free tools like RisePath Plancentral, you can easily define project scope and objectives, and ensure that every team member is on the same page with clearly outlined tasks and deliverables.
Adequate Resourcing
The correct kind and quantity of resources must be determined for project management success (people, time, money etc.) To succeed, it is important to identify areas where resources and capability are lacking. To guarantee their availability at the appropriate periods, it is essential to confirm the key project team and budgeted resources as early as possible and to communicate this to all stakeholders. It's also useful to have backup plans and other resources you may turn to in particular circumstances.
Smart Planning
One of the most important success criteria for every project is careful preparation because the deliverables will be evaluated in relation to this plan. We've discovered that the easiest way to accomplish this is to just perform comprehensive planning for the following three months, and only at a high level after that. Your stakeholders will hold you to these plans while the customary learning curve at the beginning of a project is severe. Overplanning, either too far in advance or to a too detailed level of job granularity, rarely works effectively.
Solid Processes
The "meat and potatoes" of effective project management are sound procedures. All project participants must adhere to the same standards and be aware of what needs to be done when, when, and how. This is made possible by effective project management procedures. Project management software free tools can help startups and small businesses to lay out solid processes for their projects. Making sure that processes and governance are well-documented, followed, and communicated to all stakeholders and members of the project team for things like time management, cost management, change management, and risk and issue management will foster an environment based on logic rather than emotion and make decision-making and stakeholder management much simpler.
Incredible Tracking
Excellent project tracking is a further benefit of smart project planning. Any stakeholder can always see the status of the project by keeping a clear eye on its progress. One of the best project management tools you can have is creating functional dashboards for the various levels of project stakeholders, whether it be high-level summaries for the project steering committee or more specific dashboards for the team members on the ground.
Using project management software free tools like RisePath Plancentral can help with the incredible tracking of a project, by allowing team members to easily monitor progress, track timelines, and update tasks in real-time, all in one central location.
Excellent Reporting
Project reporting is the last guiding principle for effective project management. Excellent reporting in project management helps in keeping the stakeholders informed of project progress and identifying potential issues. It can also provide valuable insights to optimize processes and improve team performance.
Ensure that the specifics of project reporting to the different stakeholders are discussed up front, along with the frequency with which such information will be supplied, such as monthly to the Steering Committee and weekly to the active team members. Establishing a strong reporting "cadence" among all participants promotes buy-in and sustained participation.
Conclusion
In conclusion, following the eight golden rules of project management can significantly increase the chances of a project's success. From defining clear objectives and scope to continuously monitoring and communicating progress, these rules provide a framework for effective project management. However, it's important to remember that project management is not a one-size-fits-all approach, and different projects may require different strategies and techniques. As such, it's important to be adaptable and to continuously assess and adjust your project management approach based on your team's needs and the specific requirements of your project. By following these rules and maintaining a flexible mindset, you can ensure that your project is completed successfully and within budget and timeline.
---
For more information and a free informational ebook, please add your contact info. Thanks.