Providing information that helps clients proceed through the purchase experience as quickly and successfully as possible is the goal of the specialised type of content marketing known as "buyer enablement." It really emphasises showing empathy for the consumer and giving them the information they require in order to make a purchasing decision.
"77% of buyers agree that purchasing has become very complex and tough," according to research. In greater detail, the research reveals that B2B buyers spend more time learning independently online than anyplace else when they are considering a purchase. Only 17 percent of buying time is spent in supplier meetings, and in situations when buyers are comparing many suppliers, only 5 to 6 percent of the overall buying time may be spent with any one sales representative.
What therefore is the primary location of their time-use? Finding and gathering as much data as they can, which, in the absence of suitable direction, can occasionally result in analytical paralysis. We at RisePath have done thorough research on how buyer enablement helps in increasing customer acquisition.
The B2B buying experience is not as linear as it may seem at first look and has several stages and activities. Depending on the type of purchase, teams made up of numerous internal and external company stakeholders who each bring their own perspectives, tastes, and goals to the table are typically involved in complex buying decisions.
Customers learn from several sources for around two-thirds of their purchasing process. Companies may gain consumers' confidence and credibility and develop long-lasting relationships with them by implementing a strong buyer enablement programme that makes sure customers receive crucial information when they need it.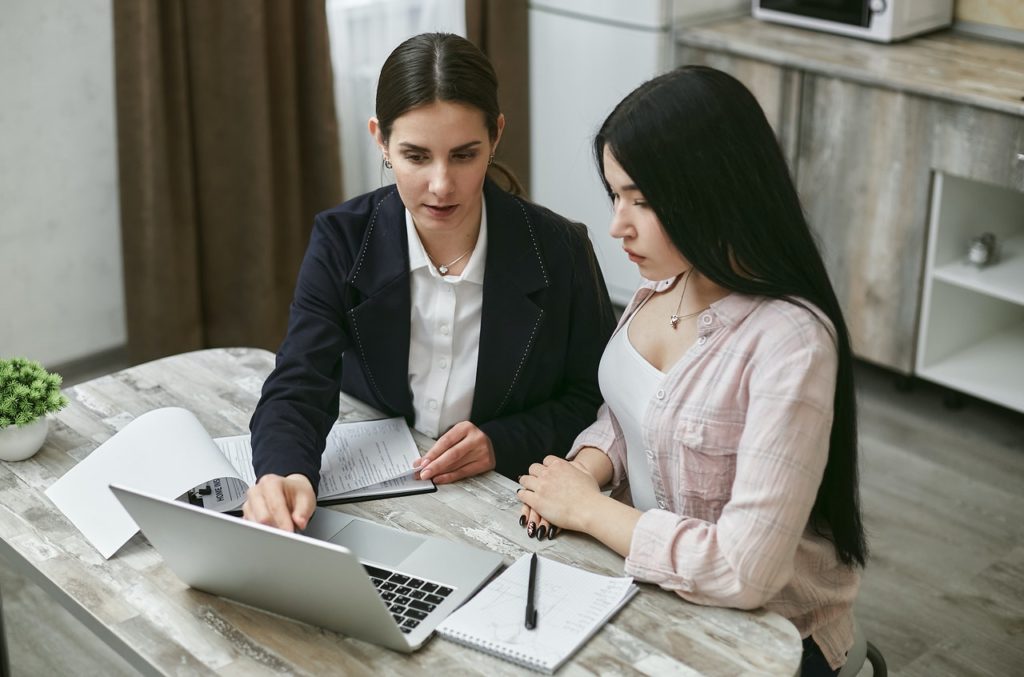 Buyer enablement comes in two major forms.
Prescriptive guidance and useful tools are the two key divisions of buyer enablement.
Counsel that is specific
By providing helpful advice and best practices on what should be done and avoided, the intention is to reduce the stress associated with the purchasing process for clients. White papers, webinars, blogs, and other formats are examples.
Useful instruments
Content that encourages consumers to act on directive counsel. This can take the shape of checklists to make sure you're staying on track and taking into consideration all the steps involved in the purchasing process, tools for evaluating vendors, and ROI calculators.
In order to effectively address the needs of many stakeholders, buyer enablement that combines prescriptive guidance and practical support is quite effective. You can use it to gather the essential support to persuade business teams to favour your particular solutions.
According to the findings of a survey, clients who have access to buyer enablement are three times more likely to buy a high-quality product at a higher cost than they had initially intended.
What role does buyer facilitation play in the purchasing process?
A B2B buying journey consists of six distinct tasks. Each of these jobs has a unique set of problems that customers must solve, creating chances for material that enables buyers.
1. Identifying the issue
A B2B purchase process begins with identifying the issue that needs to be solved. Buyers can do this by researching online and downloading materials like white papers and studies. At this point, it's simple to become information overloaded. Despite the apparent simplicity of problem identification, customers may come back to it when they have a better knowledge of the nature or extent of the issue.
2. Solution research
The buying team is now identifying and taking into account potential solutions. The process entails conducting online research, speaking with suppliers and colleagues in the business in person, reading customer reviews, and consuming marketing materials that are linked to the product.
3. Creating requirements
Customers assess a potential solution's functionality inside their own organisation and systems. To evaluate suppliers, they can complete a request for proposals (RFP) procedure. They might also actively interact with sales representatives to observe demos and other pertinent buyer enablement that enables them to respond to certain inquiries. What internal and external systems, for instance, will this solution have to integrate with? Or how will the solution work with the current processes and procedures already in place at their company?
Buyers will probably return to this step to hone their buying criteria as they gain more knowledge about the solutions that are offered.
4. Choosing a supplier
The buying team will be able to compile a short list of providers who can meet their demands once they are aware of their internal criteria. However, there is always a chance for internal changes, such as layoffs, reduced funding, and other problems, which can compel the team to reconsider its options and return to a prior phase.
5. Validation
In this phase, buyers assess the selected solution by verifying supplier assertions, obtaining testimonials and comments from end-users, and reviewing third-party expert studies. This task is regarded as "always-on," which denotes that it should be given priority throughout the purchasing process.
6. Establishing consensus
Buyers ultimately need to persuade the other members of the buying group of the benefits of the solution they have selected. However, the tasks of reaching a consensus start much earlier as buyers attempt to create a common understanding of the issue and the requirements. These tasks continue throughout the process as buyers attempt to inform other stakeholders about what they have learned, resolve discrepancies in the data obtained through various research processes, and finally come to an agreement on a solution.
Buyer enablement must be included in all six duties for it to be effective. Over 70% of clients speak with salespeople at the conclusion of their purchasing process, after they have outlined their needs and conducted research, according to a survey. One method to engage the client earlier is with material that helps the buyer.
It's crucial to keep in mind that the B2B purchase process is not a straight line. Before reaching a decision, 90% of all purchasers go back to at least one step in the buying process, according to research. Because of this, it is even more crucial to incorporate buyer enablement into each phase of the process.
How can a strong buyer enablement programme be created?
Every step of the B2B buying process is addressed with effective buyer enablement content, which also assists buyers in finishing the task. A thorough awareness of your buyer persona is necessary for this, in addition to the social, professional, and political dynamics of the buying team.
You need both a content strategy and marketing technology that enables you to collect and analyse consumer data for targeted marketing communications and act immediately on these insights in order to implement a successful buyer enablement programme.
Content Management
Consider the objectives of your buyer as they progress through the many phases of their journey, their unique intent when seeking out and consuming material, and the easiest form for them to consume when creating buyer enablement content.
In a B2B buyer enablement content strategy, there are four "building blocks" or steps:
Jobs. Determine the precise tasks that purchasers must carry out during the purchasing process and the data they will require to make judgments. For instance, what data and resources will they require to aid with problem identification, solution exploration, and/or team buy-in?
Intent. Identify concrete methods you may assist customers in completing their tasks. Here, you must recognise and directly address their intention. Your customers might, for instance, assess the ROI of various alternatives when comparing solutions.
Form. The most effective method of content delivery. You may need to include checklists, suggestions, customer evaluations, demos, calculators, etc. depending on the task and stage in the purchasing process.
Design. Make sure your material is discoverable and shareable and adheres to fundamental design principles.
You might need to include other factors in your content strategy depending on your business kind, consumer base, and resources. As a foundation for structuring your ideas and content development, use the processes mentioned above.
However, the effectiveness of a strategy depends on how it is carried out. Herein lies the role of marketing technology.
Marketing technology
You may implement customer journeys that reflect and respond to buyer intent, information searches, and behaviour across the whole buying process by using CRM and marketing automation tools to acquire a complete view of your customers and their needs.
Prospect definitions, segmentation, campaign execution, and tracking across the whole customer journey are all covered by marketing automation. You can plan, carry out, and report on marketing campaigns more effectively and successfully at scale with the help of marketing automation.
Streamline the journey and strengthen your partnership.
Buyer enablement should be pertinent, practical, understandable, and credible, just like all excellent content marketing. Customers' interactions with your ecosystem of information build brand loyalty and trust. In the end, buyer enablement is a chance to boost engagement and transaction closures with your target clients.
---
For more information and a free informational ebook, please add your contact info. Thanks.