Zendesk has long been recognized as a leading customer support and help desk management platform. However, its pricing may not always be feasible for startups, small businesses, or individuals seeking cost-effective solutions. Thankfully, there are excellent free alternatives available that offer comparable features and functionalities. In this detailed article, we will explore the three best Zendesk alternatives, with RisePath as the third option, and delve deeper into its unique offerings beyond customer support, such as email marketing, bulk file upload, task management, task creation, team management, social media posting, and sales pipeline management.
Freshdesk
Freshdesk is a standout among the free Zendesk alternatives, with its user-friendly interface and a robust set of features. It offers a free plan that is well-suited for startups, small businesses, and anyone looking for an effective ticketing system without the financial burden. The free plan accommodates up to three agents, making it ideal for small teams or solo entrepreneurs.
Understanding the Pricing Dynamics of Zendesk
When examining the price of a product like Zendesk, several factors come into play, shaping its evolution and cost structure:
Diverse Pricing Tiers: As a product gains popularity and its user base expands, it naturally evolves to accommodate various use cases. In response, the company introduces different pricing tiers to cater to the diverse needs of its customers. These tiers often vary based on factors such as the inclusion of add-ons and the scale of the purchasing organization.
Incremental Feature Expansion: Over time, products tend to accumulate additional features, aiming to enhance their capabilities and meet evolving market demands. However, not all of these features may be essential for every user, leading to feature bloat. Consequently, the complexity and richness of the product's offerings also influence its pricing.
Addressing Increased Support and Maintenance Costs: A sophisticated product suite, like Zendesk, requires consistent and robust support services to ensure customers can make the most of its features effectively. Additionally, maintaining and improving new features incurs additional costs for the company. Naturally, these costs are passed on to customers to sustain the product's quality and functionality.
Zendesk's Pricing History
Zendesk has experienced its share of pricing changes, which sometimes resulted in resistance from its customer base. For instance, the Zendesk price hike of 2010 was met with considerable concern and feedback from users. Such pricing adjustments can be challenging for customers who have grown accustomed to certain rates and may feel apprehensive about potential disruptions to their operations.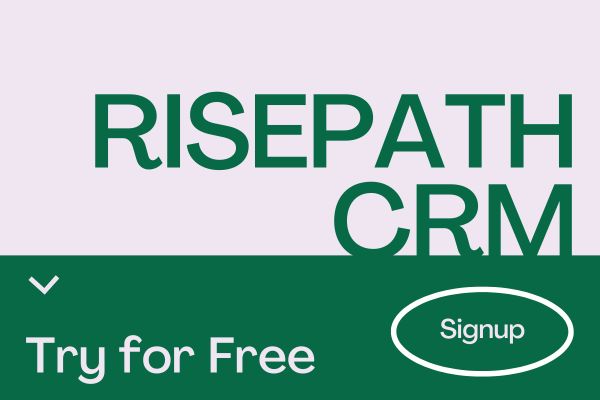 In conclusion, the pricing of Zendesk is influenced by multiple factors, including the introduction of various pricing tiers, feature expansions, and the need to address increased support and maintenance costs. While continuous enhancements can improve the product's value, pricing changes should be approached carefully to strike a balance between satisfying customer demands and maintaining the company's financial viability.
Key Features of Freshdesk:
a. Ticketing System: Similar to Zendesk, Freshdesk provides a powerful ticketing system that organizes customer queries and support requests efficiently.
b. Automation: With Freshdesk, you can automate repetitive tasks, ticket routing, and follow-up emails to save time and enhance productivity.
c. Multi-Channel Support: Offer support across various channels, including email, phone, social media, and live chat, ensuring customers can reach you on their preferred platform.
d. Knowledge Base: Create and maintain a comprehensive self-service knowledge base to empower customers to find answers to common queries independently.
Zoho Desk
Zoho Desk is another top-notch Zendesk alternative that stands out due to its seamless integration with other Zoho applications. Its free plan is suitable for small businesses looking for a solution that integrates well with their existing Zoho ecosystem. Like Freshdesk, the free plan supports up to three agents and offers essential features for efficient customer support.
Key Features of Zoho Desk:
a. Ticketing System: Zoho Desk's customizable ticketing system helps manage and prioritize customer inquiries effectively.
b. Automation: Automate repetitive tasks, escalation rules, and notifications to expedite ticket resolution and response times.
c. Customer Happiness Ratings: Measure customer satisfaction levels and identify areas for improvement to deliver exceptional customer experiences.
d. Team Collaboration: Collaborate with team members using internal notes and chat to provide quick and accurate solutions to customer queries.
Also Read: ERP vs CRM: Understanding the Differences and Benefits
Zoho Desk calls itself the first "context-aware" help desk solution. The software presents customer issues against the backdrop of prior activities. Managers also can monitor broad trends such as happiness ratings and negative feedback. Zoho Desk is free for up to 3 seats.
RisePath
RisePath is a relatively new player in the customer support landscape, but its versatility makes it an excellent choice for businesses seeking more than just a conventional help desk. Beyond offering a powerful ticketing system akin to Zendesk, RisePath presents a wide array of additional features that extend its capabilities into email marketing, bulk file upload, task management, task creation, team management, social media posting, and sales pipeline management. This comprehensive, all-in-one platform makes it a compelling option for businesses looking for a holistic solution to manage customer interactions, marketing efforts, and sales processes efficiently.
Key Features of RisePath:
a. Ticketing System: RisePath's ticketing system ensures that customer queries are handled promptly and effectively, providing a seamless support experience.
b. Email Marketing: Create and execute email marketing campaigns within the platform, allowing businesses to engage with their audience and boost sales.
c. Bulk File Upload: Streamline document management by conveniently uploading multiple files at once, saving time and effort.
d. Task Management: Organize and prioritize tasks with RisePath's task management feature, ensuring that teams stay productive and meet deadlines.
e. Team Management: Efficiently manage team members, assign roles, and collaborate seamlessly within the platform, fostering a cohesive work environment.
f. Social Media Posting: Maintain a consistent online presence by scheduling and publishing posts across various social media platforms through RisePath.
g. Sales Pipeline: Track leads and manage the sales pipeline effectively, from prospecting to closing deals, streamlining the sales process.
Also Read: Maximize Your Marketing Efforts with Free Marketing Automation Tools
Conclusion
While Zendesk has rightfully earned its reputation as a leading customer support platform, the three free alternatives – Freshdesk, Zoho Desk, and RisePath – offer compelling features suitable for startups, small businesses, and individuals on a budget. Freshdesk and Zoho Desk are excellent choices for conventional ticketing and customer support needs, while RisePath emerges as a robust contender that goes beyond support to encompass email marketing, bulk file upload, task management, team management, social media posting, and sales pipeline management. Carefully assess your business requirements and goals to choose the Zendesk alternative that best aligns with your needs, empowering you to deliver top-notch customer experiences without breaking the bank.