An email marketing campaign is something you don't want to overlook, whether your goal is to increase sales, expand your lead pool, or interact with consumers.
It goes beyond only increasing sales. Successful marketing initiatives can convert leads into paying consumers, enhance company recognition, and boost website traffic.
This RisePath essay focuses on those advantages. In this post, we'll define email marketing, outline its advantages, and discuss how it stacks up against other types of marketing.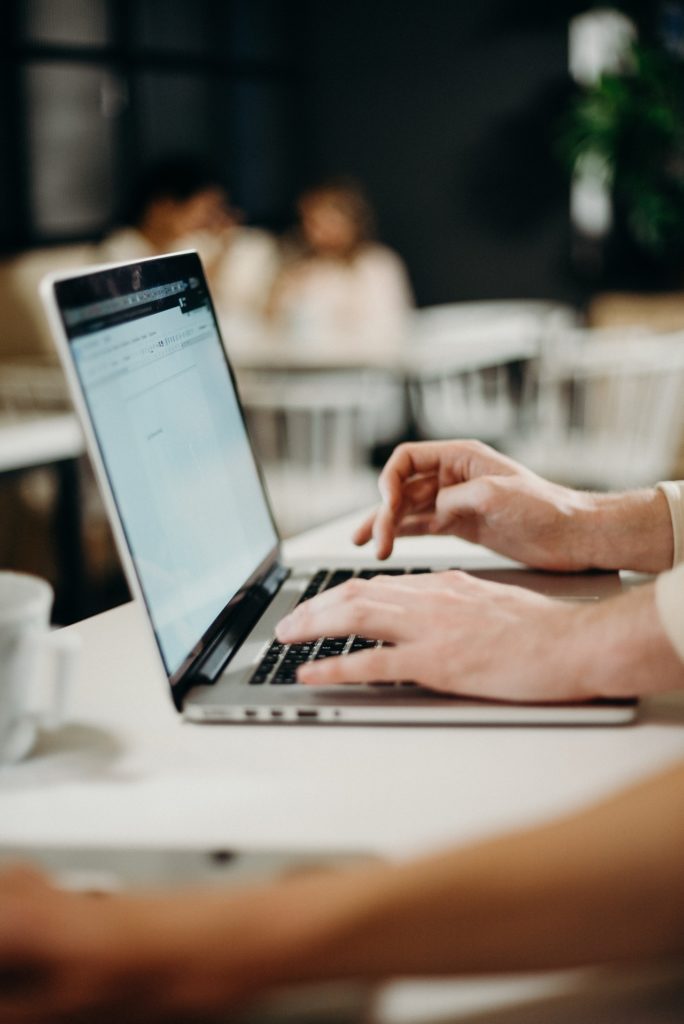 13 advantages of email advertising
Even while not every email marketing campaign brings in that much money, email marketing has several advantages. 13 of them are listed below.
1. Low cost of the campaign
Billboards, television commercials, and glitzy posters have historically been expensive forms of promotion for companies. Email marketing is not very expensive because all you need to send out an email campaign is a computer, some time, and an email marketing system.
Email marketing generates money at a very cheap cost, which results in a large profit margin.
2. Find an interested audience
Advertising on billboards and on social media, for example, targets those that haven't heard of your company before. Since visitors must register on your website to join your mailing list, email marketing is not one of these channels.
As a result, your email marketing recipients are a highly engaged audience that has a stake in your brand, goods, or services because they have consented to receive your emails.
How would this help you?
Since they would not have joined your mailing list if they weren't already motivated leads, an engaged audience is simpler to convert into paying clients.
Because it makes use of a medium that consumers already use, email marketing is also quite effective.
Because they connect with ready customers on a medium they want to receive promotional content on, marketing emails are therefore a good marketing investment.
3. Design customised campaigns
Consider the following scenario: You check your inbox and see an email from Company A that reads, "Hi there. A new black tea has been introduced." Hey (your name), we've released a new black tea, says a marketing email you get from Company B at the same time.
Which company would you prefer to purchase from, A or B?
People are 50% more likely to open an email with a customised subject line.
A great tool for personalisation is email marketing. By using their names in your marketing emails, you may establish a personal connection with them and make them feel important as people. RisePath Marketing is a very efficient Mailchimp alternative that helps you handle your email marketing campaigns seamlessly.
Over time, this relationship fosters loyalty. Maintaining customer loyalty is essential for the development of your business because a 5% improvement in customer retention can boost profitability by 25% or more.
4. Develop and cultivate leads
We discovered that generating leads and prospects was the largest problem for salespeople, according to 51% of respondents in a survey.
Naturally, it's crucial to consider additional lead-creation strategies, such as email marketing.
Because you can tempt leads onto your mailing list by providing them with a lead magnet, email marketing helps your business create high-quality leads.
You give a lead, a lead magnet in exchange for them signing up for your email list. You can utilise a variety of content types as lead magnets, such as:
An eBook
Free goods
A free trial (if you sell software or a subscription-based service)
White papers
Free advice or consultations
Promotions and deep discounts
By categorising leads into various demographics or groups, email marketing also enables you to appeal to leads using a variety of tactics. Using segmentation, you divide your email list into four groups and send each group a unique message.
You are more likely to close sales to each lead when you develop a closer relationship with them since segmentation enables you to nurture leads with a personal approach.
5. Encourage sales through calls to action
Email marketing is a great tool for closing sales as well as for generating and nurturing leads.
A CTA is the most effective approach to close deals through emails (call-to-action). A CTA tells your audience what action to take before committing to a purchase. As the rest of your material builds to them, CTAs are the "peak" or "climax" of the email.
Even while you can add CTAs to other types of marketing, emails are a particularly personal environment for making sales since you already have a rapport with the recipient.
6. Increase brand awareness
When you hear the word "social media," what company comes to mind first? You undoubtedly considered instantly known names like Facebook or Twitter even though there are hundreds of social networking websites.
That is how brand recognition works. To think of the website, you didn't even need to read "Facebook."
Because you can establish a "brand personality" through your emails, email marketing is an excellent approach to increasing brand recognition among your email subscribers. This personality will provide your brand with important characteristics, such as particular images, tones, and styles, making it simple for others to recognise.
Additionally, since they are familiar with you, clients are more likely to choose your brand over a rival when they recall it.
7. You may enhance your marketing by doing A/B tests.
Data-based marketing campaigns can assist you in optimising your promotions to maximise their reach with your audience because data can show you what works and what doesn't with your audience.
Additionally, email marketing is a data-driven strategy because A/B tests allow you to assess the effectiveness of your communications.
A/B testing lets you compare the performance of an email that employs a new technique to an email that employs an older tactic within the same campaign. A/B testing is essentially used to determine the effectiveness of a new promotional tactic before including it in your standard email marketing campaign.
8. Use surveys to get information and feedback
Email marketing is a fantastic tool for gathering data because it allows you to poll your most devoted clients and learn important information like:
Why do they like your company or goods?
Why did they choose to sign up for your email list?
Their identity (their age, gender, country, income bracket, profession, interests)
Once you have gathered this information, you can utilise it to pinpoint your target market and modify your upcoming advertising campaigns accordingly.
9. Keep clients updated
Email marketing gives you an immediate and direct approach to communicating important information to your customers, which will help you alert them to vital happenings. This makes it ideal for disseminating warnings about anticipated delays or messaging during emergencies (like your website going down).
By tying your brand to the positive work you perform, informative emails can also help you build stronger relationships with your customers.
10. Boost online traffic
Despite the impression that it gives, email marketing is not a standalone marketing medium. Your website and other marketing channels, like marketing emails, can all be used to increase visitors.
Gaining more website visitors will increase your revenue since the more leads interact with your content, the more opportunities you have to make a sale.
Try the following to include a link to your website in your emails:
Include links naturally in the body of your email's text (for example: as we mentioned in our guide to speaking sales, using the right vocabulary is key in closing a deal).
Add a section called "featured article" where you include pertinent blog posts.
In the email's footer, include links to important pages (such as your FAQ, about, and contact us sections).
Place a link next to each item you mention
You can sell more by including more relevant links.
11. Simple to handle campaigns
Using an automation system to design, carry out, and evaluate your campaign makes managing an email marketing campaign simple. You may create your email using templates in many email marketing automation platforms, set up A/B testing, send your emails, and track the results in real-time. Mailchimp alternative like RisePath Marketing can help you achieve that.
In essence, you are given the ability to automate your marketing without compromising quality.
12. Immediate effect
It takes months to design, print, and install a billboard when a campaign is planned out. You cannot update your billboard if a significant event occurs within that time since it is now too late.
The same is not true for email marketing because you can instantly change your emails by clicking a few clicks.
By personalising your emails for significant occasions, you may strengthen your relationships with your clients and steer clear of insensitive advertising.
13. Results you can measure easily
You may use email tracking to see how subscribers respond to your emails. You can do this to gather important data regarding the effectiveness of your emails, which you can then use to refine subsequent campaigns.
Last thoughts
A successful investment for your company is an email marketing campaign.
As it enables you to interact directly with your clients, email marketing can boost your revenue. Because you can tailor your emails, modify them in response to important events, and use A/B testing to optimise your campaigns, email is a flexible channel for marketing campaigns.
The main line is that, with email marketing software like RisePath, email marketing offers a fantastic return on investment and is simple to deploy. Finding the appropriate software is all that is required.
---
For more information and a free informational ebook, please add your contact info. Thanks.