Since Elon Musk assumed control of Twitter in late 2022, the platform has faced significant challenges such as extensive layoffs, controversies surrounding paid verification, frequent technical outages, substantial ad revenue losses, and a fair share of drama. Users have been affected by data breaches and unpleasant interactions with the company's CEO.
As a result of these issues, numerous users have abandoned Twitter and begun seeking alternatives to what was once regarded as a digital town square. Competitors in the social media landscape have seized the opportunity presented by Twitter's disarray and are actively capitalizing on it.
Meta, the parent company of renowned networking apps Facebook, Instagram, and WhatsApp, has been working on a secretive project known as Threads. Recently, Meta unveiled Threads on both the Google Play Store and the App Store, garnering an impressive 30 million signups within the first sixteen hours.
Back in March, Meta confirmed to various media outlets, including Platformer, that the company was exploring the creation of a standalone decentralized social network for sharing text updates. The details of Threads had been intentionally kept under wraps until its release to the public.
So, what exactly is Threads, and why is it intertwined with Instagram?
Thread is a microblogging platform developed by Meta to directly compete with Twitter. Serving as a companion app to Instagram, Threads requires users to create an account using their Instagram credentials.
The functionality of Threads resembles that of Twitter, enabling real-time conversations where users can share their thoughts, photos, and videos.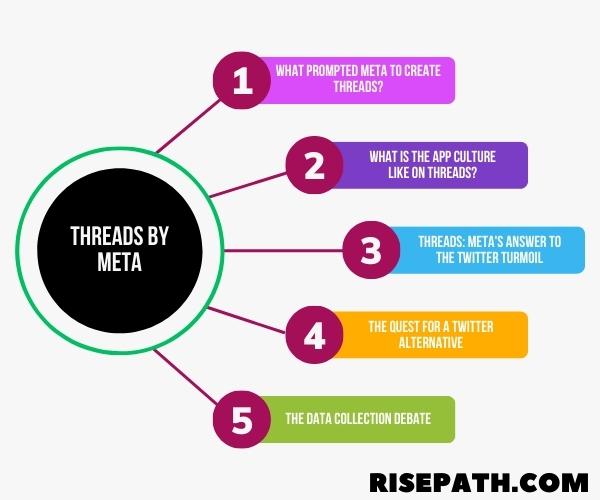 While it remains unclear how Threads and Instagram will mutually enhance user engagement and analytics, these two apps are closely linked. Users can import their Instagram follower lists into Threads, and an Instagram account with a verified status automatically receives verification on Threads upon account creation.
There is, however, a catch that Threads users may not be aware of until after creating an account. Deleting a Threads account is only possible by deleting the associated Instagram account as well.
In the event of a Threads account ban due to a violation of the platform's community guidelines, the corresponding Instagram account will also be banned. Users must also change their Instagram username if they wish to modify their Threads username.
This strong connection between Instagram and Threads poses challenges for individuals who have accounts on both platforms representing different aspects of their personalities. While an Instagram account may be family and coworker-friendly, a Twitter account might focus on inappropriate humor or discussions about favorite celebrities. Consequently, users are compelled to bring their carefully constructed Instagram persona to Threads or create a separate Instagram account exclusively for use with Threads.
Read Also: The Ultimate Guide to Pipedrive Alternative
What prompted Meta to create Threads?
Since Meta's acquisition of Instagram in 2012, the app has continuously introduced new features. Initially, Instagram served as a photo-sharing platform exclusively available on iOS, where users could like and comment on their friends' posts.
Over time, Instagram evolved by incorporating video sharing, direct messaging, Notes, photo carousels, Reels, and Stories, fundamentally altering how the app is utilized.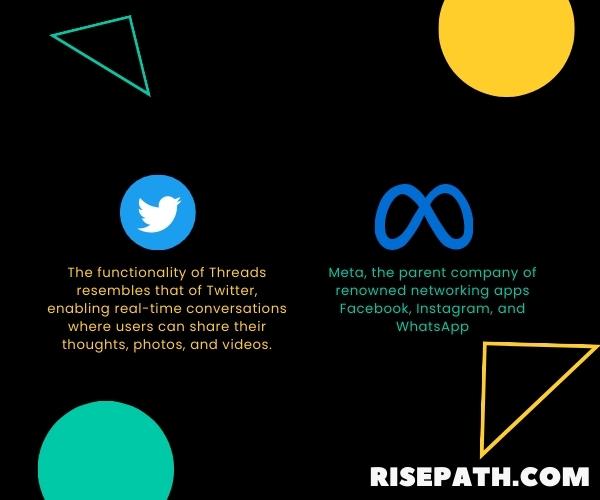 According to The New York Times, Adam Mosseri, the head of Instagram, expressed a desire to integrate real-time conversations into the app. However, he recognized the inherent complexity of adding such functionality to an already multifaceted platform.
Additionally, Mosseri identified an opportunity to seize on the turbulence surrounding Twitter following Elon Musk's acquisition of the platform, aiming to offer Twitter enthusiasts a more smoothly operated, Twitter-like alternative.
What is the app culture like on Threads?
Threads boasts a diverse user base, including celebrities, brands, and social media influencers. Most content found on the timeline consists of recycled popular tweets and discussions centered around the uncertainties of navigating a new app. Consequently, there is not much novelty to be found on Threads, aside from the fact that the app itself is new to the scene.
Many people are Threading about what Mark Zuckerberg and the company could do to improve the user experience on Threads. The issue Zuckerberg may face is that users don't want a new app, they want Twitter sans Elon Musk's influence. But is a Twitter lookalike with Mark Zuckerberg's influence any better? We'll have to wait and see.
For now, Threads users cannot customize their feed, as the main timeline is a list of Threads from random Threaders, and there's no way to change it. Threads have no direct messaging feature, but users can share a Thread they like to their Twitter feed.
Threads: Meta's Answer to the Twitter Turmoil
In the wake of Elon Musk's takeover of Twitter, the popular social media platform has been plagued by layoffs, controversies, technical issues, and a decline in user satisfaction. This has prompted many users to seek alternatives to what was once hailed as a digital town square. Recognizing the opportunity, Meta, the parent company of Facebook, Instagram, and WhatsApp, has unveiled Threads, a microblogging platform designed to compete head-on with Twitter. In this article, we will explore the features, challenges, and potential of Threads as it aims to capture the attention of disillusioned Twitter users.
Read Also: Maximize Your Marketing Efforts with Free Marketing Automation Tools
The Quest for a Twitter Alternative
As millions of users search for a Twitter alternative free from Elon Musk's influence, Meta steps in with Threads. However, the challenge lies in whether a Twitter clone under Mark Zuckerberg's influence can truly meet user expectations.
Threads: A Snapshot of Features
Threads operate as a companion app to Instagram, requiring users to create an account using their Instagram credentials. Similar to Twitter, Threads facilitates real-time conversations where users can share thoughts, photos, and videos. However, customization options for the main timeline are currently limited, and direct messaging is not available within the app. Users can, however, share Threads they find interesting on their Twitter feeds.
The Data Collection Debate
Threads, being an Instagram app under the Meta umbrella, collects user data similar to Facebook, Instagram, and WhatsApp. This includes user-generated content, contact information, browsing history, device identifiers, and even sensitive information like health and fitness data. Such data collection practices raise questions about privacy and transparency.
The Decentralization Dilemma
Meta initially promoted Threads as a decentralized platform, giving users control over algorithms and content visibility. However, the reality at launch contradicts this promise. While Meta has expressed intentions to integrate Threads with ActivityPub, a decentralized social networking protocol, technical limitations have hindered the implementation.
Meta's Foray into Decentralization
Meta's traditional business model relies on walled gardens to maximize profits from targeted marketing and advertising. The company's exploration of decentralized platforms is seen as a potential pivot in response to increasing scrutiny and legal challenges related to antitrust regulations. However, the success and revenue generation model of a decentralized Threads platform remains uncertain.
Mastodon and the Challenges Ahead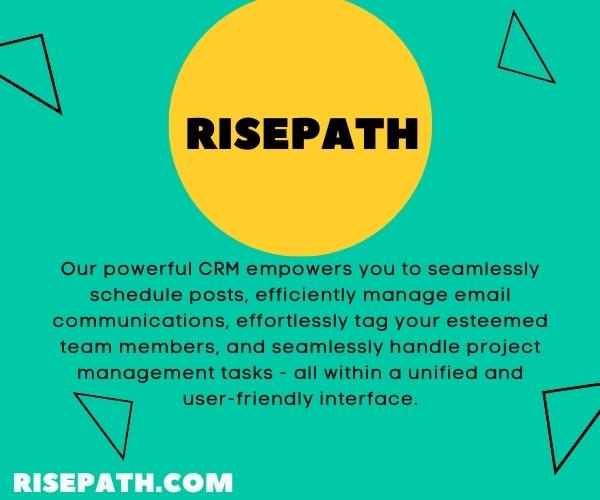 Mastodon, a previous contender that attracted a significant number of ex-Twitter users, faced difficulties in retaining its user base. Its decentralized nature and sometimes complex user experience might have played a role in its struggles. Meta's approach to a decentralized alternative will need to address these challenges to attract and retain users.
Web3 and the Future of Social Media
Meta's transition to decentralized technology aligns with the evolving landscape of Web3, which explores blockchain-based infrastructure and user rewards. However, the adoption of Web3 technologies is still in its early stages, and the revenue-generating potential of decentralized platforms remains uncertain.
Conclusion
As Meta introduces Threads in response to Twitter's turmoil, the platform aims to capture the attention of disenchanted users seeking an alternative. However, challenges lie ahead in delivering a seamless user experience, addressing privacy concerns, and navigating the complexities of decentralization. Only time will tell if Meta can successfully position Threads as a viable contender in the social media landscape and provide users with a Twitter-like experience, free from the turmoil that has engulfed its rival.