More than just a marketing plan, a concrete business growth strategy is an essential component of your company's overall operation. Without one, you're at the whims of a changeable customer base and shifting market conditions.
How do you intend to expand, then?
We at RisePath have got you covered if you're unsure of how to create a successful growth strategy.
Business Growth
Business growth is the stage at which a company expands and needs more ways to make money. This may occur when a business boosts sales, cranks out more goods or services or grows its clientele.
For the majority of firms, growth is the key objective. Keeping this in mind, business decisions are frequently focused on what would support the company's ongoing development and success as a whole. We'll go over some of the strategies that can help growth in more detail below.
Business Growth Types
You can build your firm in a number of ways as a business owner. These categories can be used to categorise business growth:
1. Organic
With organic growth, a business increases by using its own internal resources and internal activities. Instead of having to go for outside resources to support expansion, this is possible.
Making production more effective so you can produce more in a shorter amount of time, which results in increased revenue, is an example of organic growth. Utilizing organic growth has the advantage of relying on self-sufficiency and preventing debt. Furthermore, the greater revenue brought about by organic growth might eventually be used to finance more strategic growth strategies.
2. Strategic
Creating strategies for long-term corporate growth is part of strategic growth. Creating a new product or creating a marketing plan to appeal to a new market are two examples of strategic growth.
In contrast to spontaneous growth, these initiatives frequently need a large investment of time and money. In order to raise the necessary funds for future strategic expansion initiatives, businesses frequently start with an organic strategy.
3. Inside
Internal business process optimization is the goal of an internal growth strategy. This technique is dependent on businesses utilising their own internal resources, much like organic growth. The key to any internal growth strategy is making the best use of the resources already at hand.
Cutting excessive spending and running a leaner organisation by automating some of its activities instead of recruiting new personnel could be examples of internal growth. Internal growth can be more difficult since it pushes businesses to consider how their operations can be enhanced and made more effective rather than concentrating on external variables like expanding into new markets.
4. Acquisitions, partnerships, and mergers
Although mergers, partnerships, and acquisitions are riskier than the other growth categories, they can also yield substantial profits. There is strength in numbers, and a properly performed merger, partnership, or acquisition can assist your company in entering a new market, growing its clientele, or increasing the range of goods and services it provides.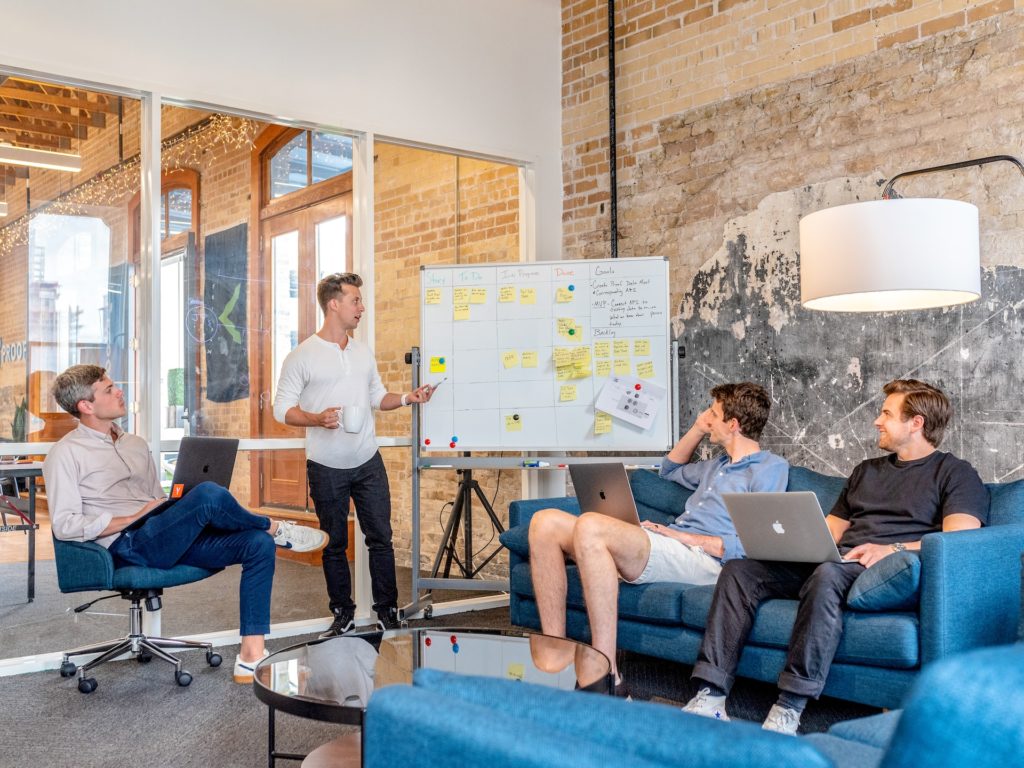 Business Development Plan
An expansion strategy enables businesses to grow. Expanding a product range, opening new locations, or investing in customer acquisition are all ways to accomplish growth. The industry and target market of a firm have an impact on the growth methods it will select.
Plan strategically, think about your possibilities, and incorporate some of them into your business strategy. Depending on the type of business you're starting, your growth strategy can involve things like:
Including new places
Investing in gaining new clients
Franchise possibilities
Extensions of the product line
Selling goods on several websites
Your decisions will be influenced by your particular industry and target market, but it is almost always true that new customer acquisition will be important.
Not sure how that would appear in your company? These strategies for achieving growth can be put into practice.
How to Successfully Expand a Business
1. Use a template for a growth strategy.
Don't launch your growth strategy without first outlining and capturing the steps. To establish your planned strategy for growth in your organisation, develop a Growth Strategy Template and use it every time you have a planning session.
2. Pick the growth area you want to focus on.
It's fantastic that you want to expand your company, but in what specific ways?
Your business growth strategy should focus on a few key growth areas. Strategic growth efforts frequently have the following objectives:
A rise in the number of employees
Expansion of the current workspace for offices, stores, and/or warehouses
Adding new offices or branches to your company
Expansion into new geographic areas, cities, or nations
Including new goods and/or services
Expanding the number of places to buy (i.e. selling in new stores or launching an online store)
Increasing sales and/or profits
A larger customer base or a higher pace of new customers
The best growth doesn't occur in a vacuum, so it's probable that your growth plan will include more than one of the aforementioned efforts. For instance, increasing your unit sales will raise your revenue and, maybe, need you to open more locations and hire more staff to handle the surge in business.
3. Research the market and your sector.
After deciding what you wish to improve, you must explain why you want to improve in this particular area (and if growth is even possible).
The easiest method to figure out whether your targeted development is both required and possible is to research the situation of your industry. As an example, you might conduct surveys and focus groups with current and potential clients or look into previous industry studies.
The information and data you find in this step will influence the project's expectations and growth objectives, helping you to better identify its timetable, budget, and ultimate objective. This leads us to the fourth phase.
4. Specify growth targets.
The following stage is to figure out how much you'll be growing after figuring out what and why you're growing.
This is why defining a goal based on industry research is so crucial. These goals should be based on your endpoint dreams of where you ideally want your firm to go, but they should also be feasible and realistic.
Take action to define your goals in terms of measurements and a schedule, then. A much more specific goal than "raising sales" is to "increase sales by 30% quarter-over-quarter for the next three years."
5. Make a plan for your next move.
Next, create a thorough growth strategy that explains how you'll accomplish your growth objectives. Once more, we advise creating a thorough growth strategy plan in order to have your team's comprehension and support.
This action plan should include a list of tasks, due dates, teams or individuals in charge, and resources for realising your growth objective.
6. Establish your growth needs and tools.
Determining any criteria your team will require along the process is the last step before putting your plan into action. You can use these particular resources to fulfil your growth objectives more quickly and accurately. Several instances could be:
Funding: In order to complete this project, organisations may need to make capital investments or allot internal budget funds.
Tools & Software: Take into account what technological resources could be required to hasten the growth process and/or to learn from it.
Services: Expert consultants, designers, or planners in a particular industry may be able to help growth be accomplished more effectively.
7. Execute your strategy.
You're prepared to carry out your company growth strategy and provide results for the business now that all of your planning, resource allocation, and goal-setting has been finished.
During this time, be sure to hold your stakeholders responsible, maintain a channel of communication, and compare early outcomes to your predicted growth targets to determine whether your projected results are still attainable or whether anything needs to be adjusted.
There are certain general ideas you can use when starting started, but your growth strategy and the strategies you utilise will ultimately be unique to your organisation.
The Formula for Business Growth
The secret to successful enterprises is controlled long-term expansion. Industries are subject to ongoing change, and it is the job of businesses to adapt.
Successful businesses make expansion plans. They make an effort. They deserve it. So what is your strategy?
---
For more information and a free informational ebook, please add your contact info. Thanks.