You probably developed a strategy to accomplish your goals, whether they were personal or professional. Without clearly defined actions, achieving your goal may be challenging or even discouraging. However, strategic vs. tactical planning – which one takes the most important place?
When looking for a job, for instance, planning and strategy can be helpful. Let's imagine you've been looking for a new sales job online for weeks or months, but none of the job listings appears to fit your skill set or professional interests.
Have you given it some thought and identified the kind of sales position you want? And did you think about the most crucial characteristics you want in a job or employer?
If you have a defined set of goals to work toward, your online job hunt will become less time-consuming and discouraging. While searching for "sales manager" may get more results, searching for "senior sales manager – medical devices" will yield results that are more relevant to you.
You've determined a seniority level and the industry you want to work in with your new search technique. The next actions you set for yourself are to repeatedly conduct this search and to only submit applications for positions that seem to best suit your needs and your professional goals.
You may focus your search and make better use of your time by using strategy. Additionally, you'll have a better chance of finding a career that fits you perfectly.
Once you've aced your interviews and secured the ideal sales position, you'll discover that many companies and sales teams utilise strategic and tactical planning to position themselves for success.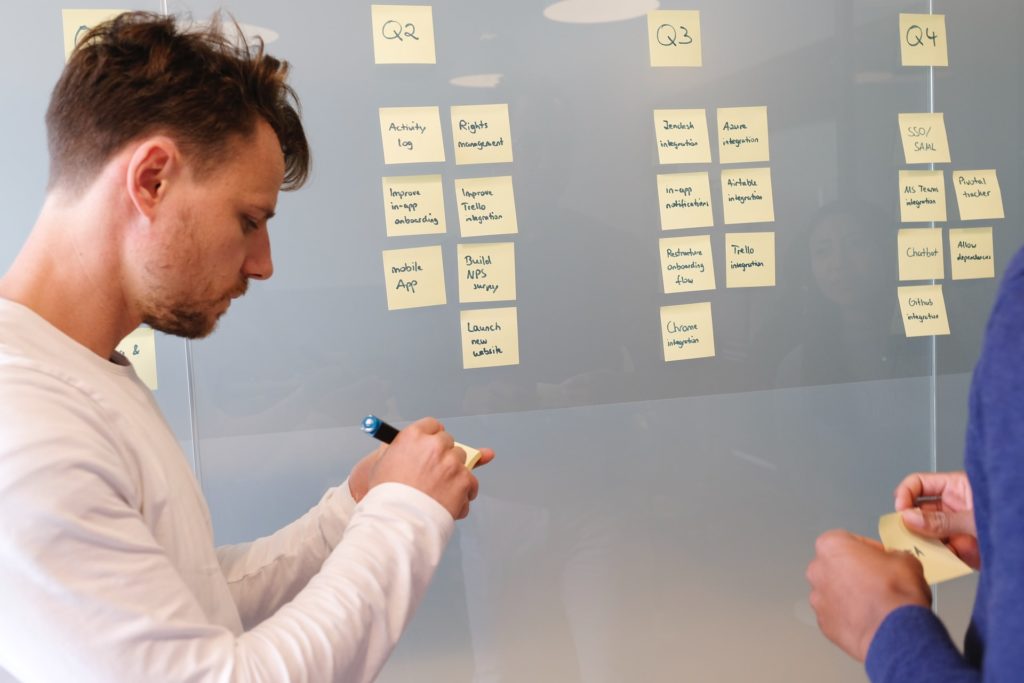 Tactical vs. Strategic Planning
Strategic planning outlines the long-term, overarching objectives that a company or person wishes to accomplish. To accomplish the objectives outlined in the strategic plan, tactical planning specifies the immediate tasks and actions that need to be taken.
The tactical plan is where you outline the steps to accomplish that goal, while your strategic plan gives you a basic concept of how to get there.
Strategic planning often takes place at the start of a year, quarter, or month since the goals stated in the plan are more broad-based and assessed over a longer time frame. Every three months, these plans should be revisited.
Following the creation of the strategic plan, tactical planning takes place. If necessary, the tactical plan may then be reviewed more frequently.
RisePath brings you a few broad illustrations that highlight the differences between the two categories of planning.
Tactics against strategy
Let's take a hypothetical company's viewpoint as it evaluates various improvement techniques for various facets of its sales operations.
1. Sales Recruitment
Strategy: We want to create standardised evaluation standards for selecting the best salesmen.
Tactics: We will focus on the exact characteristics that the firm is looking for in its salespeople, develop pertinent interview questions to elucidate these characteristics, and instruct recruiters on how to conduct interviews based on these fundamental principles.
2. Smarketing
Strategy: We aim to better connect our marketing and sales efforts.
Tactics: The attributes of a SQL will be distinctly defined so that marketing may concentrate its efforts on them. We will also promote departmental cooperation in the development of sales material and hold cross-departmental retrospectives following each marketing campaign.
3. Infrastructure Powered by Technology
Strategy: We wish to provide our sales activities with a more solid technology foundation.
Tactics: We will implement a CRM, including conversational intelligence technology to enhance sales conversations, and provide our reps with online sales enablement resources.
All of the above-mentioned strategies and methods put together by a sales organisation make up what are known as sales plans.
Planned sales
A sales plan includes both strategic and tactical planning and adds to the overall sales strategy of a business. It lays out the broad objectives your sales team and reps should pursue and develops a strategy to achieve them.
The organisational or individual's mission, objectives, and long-term goals are clarified through the strategic plan. Strategic plans are often created by managers, vice presidents, and executives for a business, but they can also be used by individuals to accomplish personal or professional goals.
The following are the essential elements of a strategic plan:
Mission and history of the company or circumstance: Where are you right now? And where do you see yourself in five years?
Goals and objectives: What are your aspirations?
Who are the DRIs (directly responsible individuals) for these objectives?
Businesses, teams, and individuals can follow the rules provided by strategic and tactical planning. Additionally, the tactical plan lays out precisely how they intend to accomplish their goal.
Tactical vs. Strategic Goals
Setting goals is a key component of all planning, tactical or strategic. Actually, you want to establish objectives for both your tactical and strategic planning. Having those goals defined clearly will encourage you to put your plans into action. Your tactical objectives should be more focused while your strategic ones should be more general.
For instance, creating a corporate culture that promotes expansion and employee retention can be a strategic objective. Surveying all current employees to learn the reasons why they weren't retained could be a tactical objective. If your tactical and strategic planning are connected, then the objectives for each should be interconnected as well.
Planning Strategically
A strategy is "a thorough plan or approach for achieving a particular goal, usually over a lengthy period of time," according to Merriam-Webster. Therefore, the goal of strategic planning is to accomplish something for the greater picture.
The immediate actions that contribute to the overarching goal stated by a strategy are included in tactical planning. These strategies include significant, lasting changes and are implemented over a lengthy period of time. There are nine different strategic planning models that your company might employ as a foundation.
Examples of Strategic Planning
Since tactical planning is more straightforward, it is frequently more tailored to your team or company. But strategic plans are frequently comprehensive enough to include an entire market or sector. For instance, strategic planning for sales may entail certain shared objectives among several businesses, but their tactical strategies may differ. Here are a few illustrations of strategic plans that might be used by various firms.
By the end of the year, add 50%, additional customers.
20% increase in SEO rankings.
Where client satisfaction is low, increase the customer service personnel.
Tactical Preparation
After a company, team, or person has produced a strategic plan that includes broad goals and objectives, tactical planning takes place. A tactical plan outlines the procedures and measures that must be followed in order to accomplish the objectives of the strategic plan.
The strategies you'll employ to achieve your objectives should be decided upon after your strategic plan has been formed. The tactical plan is used in this situation.
It's utilised to lay out the measures a company or person must follow to fulfil the priorities that have been specified. When creating your tactical plan, keep the following in mind:
When will these objectives be accomplished?
Are there any resources or instruments required to achieve these goals?
What precise steps need to be followed to get the desired result?
To assist you in achieving the goals of the strategic plan, your tactical plan will offer the solutions to these questions.
What then does tactical and strategic planning look like in real life?
Examples of Tactical Planning
While strategic and tactical plans can differ depending on the business or industry, many sales organisations and teams can benefit from some of them.
Here are a few typical sales teams and rep behaviours. The tactical plans are listed below the strategically numbered plans.
1. Over the next two weeks, add more leads to my pipeline.
Prospect for one hour every day.
Utilize social selling and sign up for five LinkedIn groups that contain members of your target market.
Attend a networking event for your industry.
2. Complete more business transactions each month.
Enrol representatives in a practical training course on your enterprise product lines.
Set a target for each rep to book at least three demos with prospects at the enterprise level this quarter.
For individuals that close the most enterprise deals in a month, create a reward.
3. By the conclusion of the first quarter, hire 20 extra entry-level salespeople.
Establish a hiring profile that applicants must satisfy.
To locate and entice new talent, create a LinkedIn outreach campaign.
Visit the 15 regional universities hosting career fairs.
Your company requires both tactical and strategic planning.
Both tactical and strategic planning have a goal. Each advances your company's development toward more important aims and objectives. You'll be prepared to expand your firm with a strong strategic strategy and an in-depth tactical plan.
---
For more information and a free informational ebook, please add your contact info. Thanks.