88 percent of sales professionals actively work on enhancing their soft skills, according to a recent survey. Additionally, those who improve on their soft skills are 11% more likely to meet their normal sales goals.
So, why are so many salespeople devoting time and effort to honing their soft skills? And why is it that their efforts are yielding results?
We'll explain soft skills in this RisePath article, as well as why they're crucial to your sales force and how you may improve them.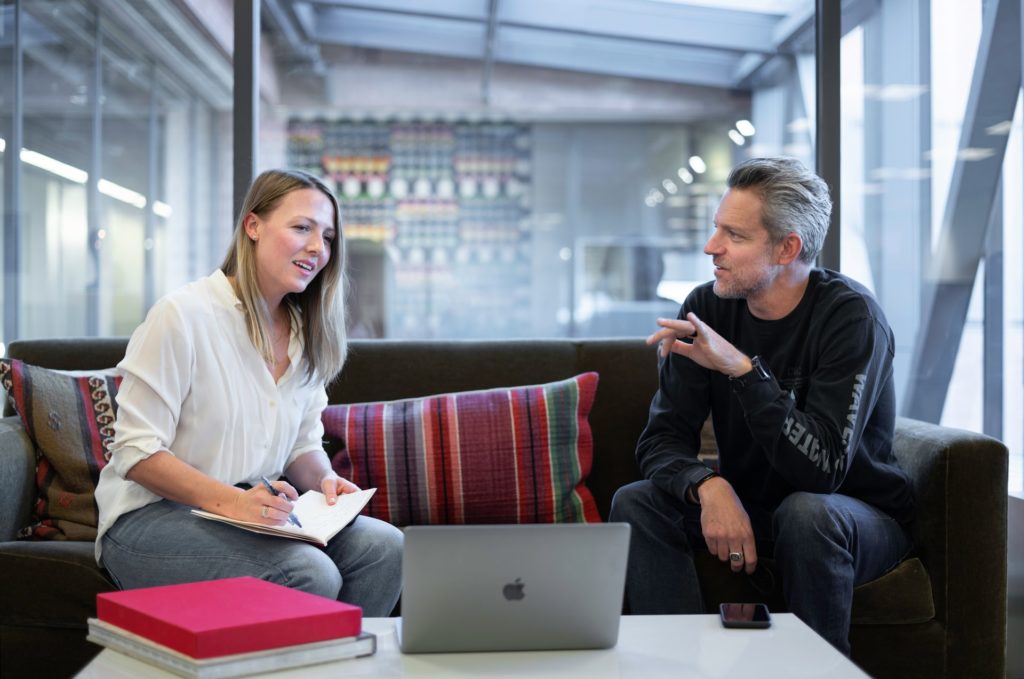 The distinction between soft and hard skills
It's crucial to know what soft talents aren't before we get into what they are.
Hard skills
Hard skills are the abilities that enable you to deal with job-specific problems. Courses, internal training, and on-the-job learning are all ways to acquire and sharpen them.
Hard skills include (but are not limited to) the following:
General computer skills
Microsoft Office (Word, Excel, PowerPoint) skills
Project management skills
Presentation skills
Writing skills
Analytical skills
Academic degrees (Bachelor's, Master's, etc.)
Role-specific certifications
Language skills
Soft skills
Soft skills, on the other hand, can be transferred from one job to another and are not tied to a specific work title or role.
Soft skills include the following:
Critical thinking
Empathy
Listening
Open-mindedness
Creativity
Problem-solving
Adaptability
Dependability
Soft talents that are particularly useful in the field of sales include:
Relationship management. It is an important skill to have. Successful salespeople cultivate and maintain client relationships. Your sales staff will be more likely to close qualified transactions and create the groundwork for future business deals if they can nurture clients through relationship selling.
Teamwork. Collaboration and open communication are fostered by teamwork, which helps to foster a supportive rather than competing environment. Individual and team goals are prioritised, and teammates who need assistance are identified. All of this contributes to more production and, as a result, higher revenue.
General communication. Your salespeople will be able to talk (and listen) to prospects and colleagues with clarity and professionalism. This allows them to spot and highlight challenges or opportunities early on, allowing them to pivot as needed. In short, they'll save time and money by avoiding unproductive processes and efficiently overcoming typical objections (leading to more conversions).
Soft skills clearly assist your salespeople in not only meeting their sales targets but also in positively influencing the work environment and positioning themselves as a trustworthy and important resource.
5 ways to sharpen soft skills in the workplace
Hard skills are rather simple to learn. You have a specific goal in mind, such as becoming a proficient data scientist, and you study and learn the programming language (such as SQL) until you (hopefully) achieve it.
Soft abilities are more difficult to identify and quantify. The greatest place to start is to acquire a positive mindset and build a hunger for progress, as they are obtained and enriched by taking initiative and going the extra mile.
Salespeople gaining new soft skills, as well as sales managers hiring for, training, and measuring soft skills, all benefit from this growth attitude.
Let's look at some of the things your salespeople can do to improve their soft skills at work.
1. Taking on extra responsibilities and work
Your sales employees are scrambling to meet quotas and keep on top of assignments.
63 percent of salespeople work more than 40 hours per week according to a survey. In addition, 75% of respondents state that they are not rewarded for working on weekends.
Reps are overworked and underpaid, to say the least. Knowing this, requesting that they take on additional responsibility and effort in order to learn and master soft skills is a tall task.
However, among the top characteristics of sales superstars and high achievers are ambition and determination. As a result, ambitious reps will naturally desire to take on more responsibilities in order to grow without being asked.
The goal is to figure out how to teach your sales force to practise their soft skills while going through the motions of their daily responsibilities. You won't be adding more responsibilities to their plate that they won't be able to finish (or will need to work overtime to finish). Instead, you're asking them to change their thinking so that they can execute the same jobs with more purpose.
If you want them to focus on relationship management, for example, rather than asking them to take a course on it (which may be beneficial in the long run but is time-consuming at first), start small. That could entail cold-calling exercises to teach them how to create rapport.
Then have them immediately put it into practice. Check to see whether they've improved at personalising the discussion, have more confidence, and the lead is more engaged on their next cold call.
In the end, taking on more work in this way will allow your reps to:
Improve your time management abilities.
Improve your ability to communicate and manage relationships.
Learn how to deal with stress and pressure more effectively.
Advance their careers and learn more about the sector.
Salespeople who grasp the ability to handle a higher workload, so to speak, by learning and putting new soft skills into practice, work smarter rather than harder. As a result, they demonstrate tremendous potential and establish themselves as a source of expertise for both your staff and clients.
2. Extending your communication and relationship-building talents outside the workplace
Your sales professionals spend a lot of time talking to leads and current clients, whether in person or over the phone.
Their ability to communicate clearly and effectively is critical to your company's sales efforts, whether they're discussing and addressing pain areas, dealing with objections, working toward solutions, or closing a contract.
Your salespeople should develop their social skills outside of the office in order to build and sustain successful client relationships. They can then apply their newly acquired communication skills in sales calls and meetings.
Here are some ideas on how your reps might improve their relationship skills:
Active listening should be used. This method entails paying close attention to the prospect or lead and then creating an appropriate response depending on what they heard. Your salespeople will make their clients feel appreciated if they practise and use active listening. This encourages a good, mutual (rather than one-sided) connection, which increases the likelihood of your rep closing a deal.
Practice telling stories. In sales, the ability to tell a great tale is very useful because your reps will come across as both engaging and genuine. Encourage your salesmen to practise telling stories with their friends and family to become more comfortable. They'll be able to appeal to a customer's emotions, stand out from the competitors, and urge action once they've been deployed in a client scenario. Engaging pitches can help your agents' delivery appear genuine rather than "salesy."
Your salespeople' sales methods will noticeably improve after they learn how to use active listening and engage and thrill others with their stories.
3. Look for ways to lend a hand.
Your salespeople spend a lot of time acquiring and nurturing leads, but there may be times when they are quiet.
Encourage your salespeople to use these uncommon opportunities to help their coworkers. This will assist them in developing and practising empathy and problem solving, two important soft skills in sales.
When your salespeople get into the habit of assisting their coworkers with challenges, these soft skills will naturally translate into their sales efforts.
They'll be more likely to actively seek solutions to their leads' or prospects' pain points. Customer satisfaction will rise as a result, and long-term connections will flourish.
4. Include proactivity.
54 percent of salespeople want to be a sales manager in the future, according to our a survey. A further 62 percent of sales professionals want to start their own company.
Salespeople are clearly looking for opportunities to advance in their careers.
You can encourage your sales agents to take initiative in the workplace and embrace proactivity as a soft skill as a sales manager.
Encourage them to do the following to increase their proactivity:
Before you ask them to do something, take care of the responsibilities you've assigned to them.
Maintenance of management systems such as CRMs is required.
Before they present problems to you, come up with viable remedies.
If they believe they can contribute more, look for increased responsibility.
When you encourage your salespeople to go beyond the basics of their jobs, you're ensuring that they're always learning and improving.
As a result, your sales agents will be able to organically improve their knowledge and expertise, allowing them to become more valuable sales professionals.
5. Make a concerted effort to learn about the industry.
It's critical to keep up with the times in a world where technology and ideation are continuously evolving.
Not to mention in sales. If your sales staff are going to persuade a lead to buy your product or service, they need to know everything there is to know about what they're selling, the competitors, and any industry-related news.
Your reps should do the following to stay on top of client trends and expectations and position themselves as industry experts:
Subscribing to trade periodicals is a good idea. Your salespeople will stay up to date on industry news and breakthroughs if they subscribe to newsletters and periodicals. This is a great opportunity for your reps to expand their horizons beyond your narrow business vertical.
Participate in industry events. Business events and sales conferences, whether in person or online, are a terrific way for your salespeople to network, brush up on their industry expertise, and keep up with the newest innovations and sales strategies.
Make an effort to maintain a social presence. Developing an online presence for your reps is a terrific method for them to advance. Your salespeople can learn from industry titans and provide their own experience by engaging on sites like LinkedIn or Twitter. Your reps will become thought leaders if they actively create and contribute to these dialogues. They can use their newfound social media presence to help their network and show value to potential consumers.
These strategies will help your salespeople stay on top of competitor activity, position themselves in front of their target audience, and build a knowledge foundation from which they can draw when colleagues and clients seek advice.
They'll also prove essential in assisting you as a sales manager.
---
For more information and a free informational ebook, please add your contact info. Thanks.