Salespeople use sales collateral to close deals. Whether you want to create more leads, have a reason to restart a conversation, or establish trust with stakeholders, building a toolbox of tools provides you with the chance to cultivate connections and advance negotiations.
This RisePath article is intended for sales and marketing professionals who wish to speed up the closing process and improve their chances of success. You'll learn how sales collateral can increase sales in this post.
What is sales collateral?
Prospective consumers can get the information they require in sales literature. Building confidence and trust in what you do begins with providing timely, pertinent information. Sales enablement and sales collateral both aim to provide your team with access to sales and marketing resources that increase the likelihood that your business will win a sale and shorten the time it takes to close deals. Sales collateral is an essential component of sales enablement.
Sales representatives must add value to generate attention and foster dialogues because potential clients are overloaded with options. A variety of methods are provided through sales collateral, such as:
Whitepapers can clarify a significant market trend, supporting the case for why a client requires your service.
Case studies can show the effects of your service.
Email templates can help you save time and increase your chances of success.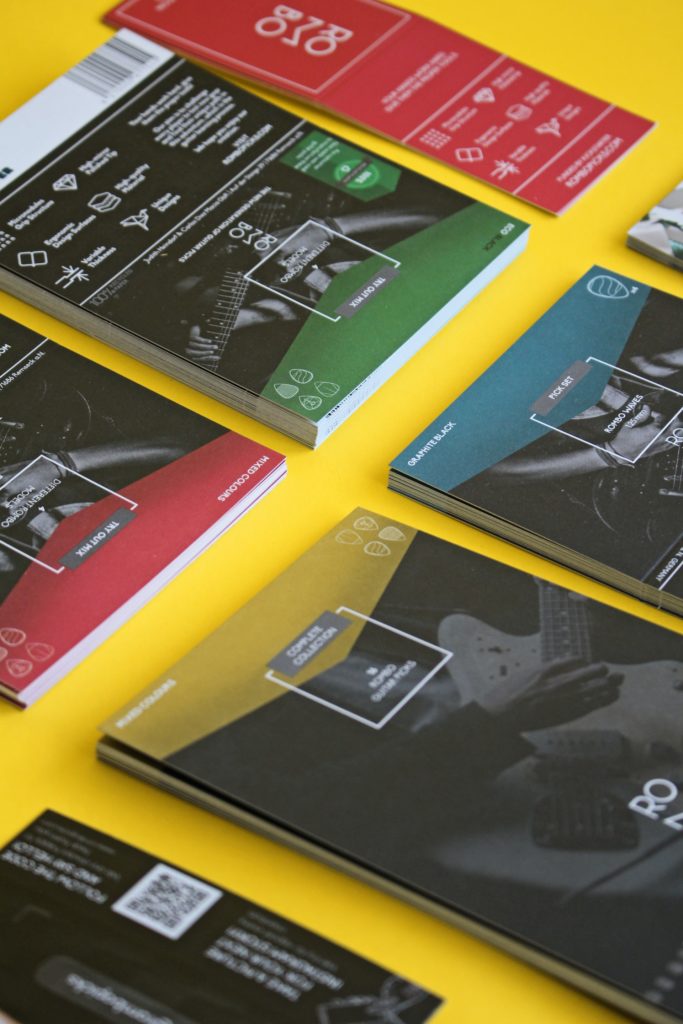 Why your business should use sales collateral
Sales collateral's major objectives are to inform potential consumers, advance deals, and assist them in making decisions. In particular, sales materials can assist you in:
Producing leads
Giving a reason for contacting you
Displaying your knowledge
Empowering your contact
1. Produce leads
Sales encompass both outgoing and inbound activity; either you are reaching out to potential customers or they have contacted your business.
A significant strategy for increasing incoming inquiries is to create and distribute sales collateral. Why your customer requires your product or service should be your first question. A fantastic technique to determine the purpose and obtain the information required to begin a conversation is by creating resources that assist them with that difficulty.
Whitepapers, seminars, booklets, manuals, and videos are a few examples of these assets. Making them helpful enough so that people are ready to exchange some data, such as an email address or phone number, for information is the key.
Keep in mind that you typically need to offer a lot of information to convince someone to share their data. They won't likely provide you with their personal information if it's information they can simply discover elsewhere.
2. Give people a cause to contact you
Throughout the sales process, salespeople must stay in touch with their clients.
While stakeholders are being consulted or budgets are being acquired, delays frequently occur. You can only inquire about whether they have reviewed a proposal so many times, but sales material gives you an excellent justification to get in touch.
Consider what information can benefit your prospect or is especially pertinent given where they are in the buying process.
Case studies are particularly effective in the later phases of the sales process since they show the impact a service has, although most forms of sales materials inspire contact.
3. Demonstrate your knowledge
Building trust with potential customers is crucial, and sales collateral is a fantastic method to demonstrate your subject matter expertise.
A company that translates software might produce podcasts or tips on how to enter a specific market. The importance of forecasting or instructions on how to qualify for a loan might be explained in blog posts by an accounting company that serves as a part-time financial director.
4. Encourage your associate
Frequently, the person you're selling to has to persuade their manager that the investment is wise. Ideally, you can get the budget manager on the phone, but that isn't always possible.
Your contact receives the information they need from the sales collateral to persuade the budget approver. To persuade a stakeholder, handing their manager a brochure or sharing a whitepaper is considerably more effective than just relaying your presentation to them orally.
Perhaps it's a case study that demonstrates the return on investment (ROI) of work you completed with a comparable company, a recommendation from a satisfied client who encountered a problem similar to the one your new prospect is experiencing, or a whitepaper that explains why they need to seize the initiative on an emerging trend.
When ought salespeople use marketing materials?
Every stage of the buyer's journey can be supported by sales material, which advances deals.
Level of awareness: Produce leads
Stage of consideration: Show competency
Making a decision: Build confidence
Make sure marketing strategies are communicated with not only sales people but also the customer success and account management teams. Your entire sales organisation has to be aware of the sales collateral that is accessible. Ask them what other kinds of information you could produce to support them during sales meetings when you are reminded of them.
Look for chances to use your sales materials.
Consider the various ways you can use the assets you develop because creating sales collateral takes time.
If you're developing a whitepaper, for instance, you can modify the copy to produce a number of blog entries that entice readers to download it. Then, in emails and proposals, salespeople can connect to pertinent sales materials.
Which sales materials have the greatest impact?
Consider the objective of the particular piece of sales material to begin. How would it aid your sales procedure?
To find chances, start a direct dialogue between your marketing staff and salespeople.
View your sales statistics. Are there any points in the funnel where more deals are leaving than you would like? Focus on sales-related material that can help with a portion of this funnel. Do you want the typical deal size to rise? Whitepapers can position your business to address more significant issues.
Once you have a goal in mind, you may consider what the collateral covers and what kind of content is most appropriate. Here are a few examples of sales material to get you started.
When talking about a multi-year project, an engineering firm needs to persuade a number of stakeholders: A thorough whitepaper on an important engineering trend or technology will show knowledge of the subject and foster trust.
A content marketing company that has discovered fresh markets to focus on: a number of downloadable resources on utilising content marketing in that industry that addresses the industry's unique difficulties, including ideation and marketing.
Demo videos that highlight a feature that is pertinent to how a free subscriber is using the service are used by a B2B SaaS provider to entice users to upgrade to a subscription product.
Final thoughts
A technique that is essential for contemporary sales is the use of sales assets, which offer value to potential consumers and establish touchpoints that foster connections and trust. If you do it well, they can aid in increasing your revenue.
You also invest in sales collateral, which has an amplifying effect. The individual sales assets you produce can eventually contribute to a content ecosystem that produces leads and warms up prospects.
The first step is to consider which stage of your sales process you want to support and the benefits you can offer to potential customers. What revelation will show that your product or service is necessary? If you can provide an answer to that, you'll be well on your way to developing the ideal sales collateral for your business.
---
For more information and a free informational ebook, please add your contact info. Thanks.