Building rapport with prospects is a crucial aspect of the sales process, contrary to what many sales methods would have you believe. But Matthew Dixon and Brent Adamson, the authors of "The Challenger Sale," have different viewpoints, which they clarify by using their challenger sale model.
According to the authors, developing relationships is the least successful method for closing deals when it comes to top-performing sales representatives. They contend that salespeople who take charge of a transaction and show their prospects how to solve their problems are more effective than those who invest a lot of time in developing a rapport with their lead.
In this RisePath blog, we shall discuss the Challenger Sale Model and how it can be used for successful lead conversion.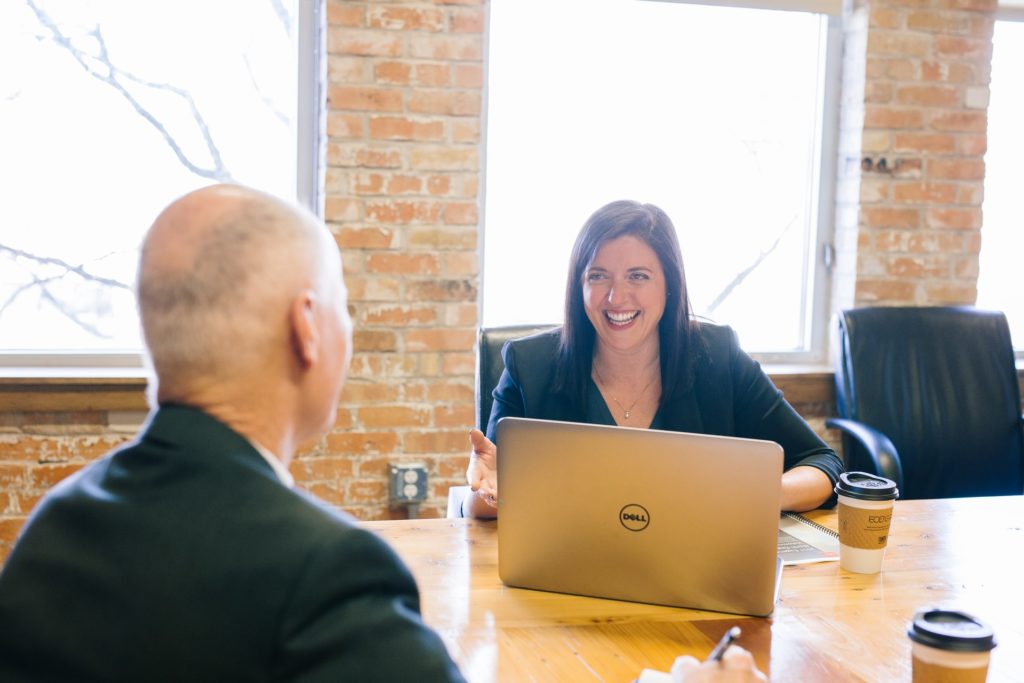 What can we learn about customer discussions from "The Challenger Sale"?
An increasing tendency in the client purchase journey is highlighted by one research. According to it, B2B customers only devote 17% of their time to meetings with potential suppliers when considering a purchase. Instead, they are investing 27% of their time in independent online research.
This indicates that customers have preconceived notions about the qualities they desire and the price range they are ready to pay before they enter a sales environment.
The Challenger sales model performs best in this setting. Because they have already done their own research, the prospects aren't as eager in hearing about the features and advantages of the product. The internet is flooded with high-quality information that buyers may easily access. Most prospects are aware of what is available because of this power.
However, rather than feeling secure in their buying strategy moving forward, customers are feeling overloaded by the seemingly limitless number of good options and require assistance in making a choice. If consumers contact a sales representative, they are more interested in hearing about their purchasing experience and learning "why" they should buy than "what."
Are these new purchasing habits addressed by the Challenger sales methodology?
Let's assess that in greater detail.
What exactly is The Challenger Sales Model?
The foundation of the Challenger sales model and methodology is a sales process that emphasises coaching, customising, and taking charge of a sales experience. Using the Challenger sales model, Dixon and Adamson contend that sales representatives can control every customer discussion if they have the proper sales training and equipment.
It's crucial to explore what exactly a "Challenger" is before learning how to control a sales scenario using the challenger sales methodology.
Following their analysis of the attitudes and actions of thousands of sales representatives, Dixon, Adamson, and their colleagues identified five unique profiles:
The Diligent Worker. Goes above and beyond, is persistent, driven by himself, and enjoys feedback and growth.
The Relationship Builder. Builds a solid client base, fosters customer loyalty, is kind and helpful with their time, and gets along well with everyone.
The Lone Wolf. Is autonomous, confident, and follow their own intuition.
The Solution Provider. Is dependable, makes sure all of their client's issues are resolved and is meticulous.
The Challenger. Has a unique perspective on the world, is business-savvy, enjoys debates, and encourages the consumer to step beyond their comfort zone.
The Challenger profile enables salespeople to generate positive tension in the lead-up to a sale. Challengers consciously contest their customers' perspectives in order to have them consider alternative viewpoints. This sparks a mild conversation that somewhat escalates the situation. The Challenger sales representative might start to present an alternative course of action by urging their clients to think about other prospects.
The Challenger sales strategy is based on sharing knowledge about an untapped opportunity or problem in the customer's business that the supplier is especially positioned to address.
It takes note of a prospect's presumptions or beliefs, identifies any holes or untruths in them, and then creates space for a salesperson to present a more advantageous solution.
What are the advantages of Challenger selling for businesses?
The sales processes that support today's goods and services are also becoming more sophisticated. According to the research, 77 percent of B2B buyers said that their most recent purchase was "extremely complex or tough".
More information is now available to consumers than ever before. Numerous details about a product and users' experiences with it may be found online with just a fast search.
Because of this, clients put off dealing with salespeople while they conduct their own research, and by the time they do speak with you or your sales team, they already have a fairly firm grasp on what they need and what you have to offer.
Businesses might benefit from the Challenger sales approach throughout this difficult sales process. According to studies, the Challenger sale strategy is the most effective way to handle challenging sales situations. The Challenger methodology is a successful sales strategy when it comes to sophisticated selling, whereas other approaches stall.
More than 6,000 sales representatives were interviewed for a subsequent study, which produced the following intriguing results:
A Challenger sales selling approach was employed most frequently by 40% of top sales achievers.
Top achievers used Challenger approaches more frequently than any other technique, by a factor of more than two.
In complicated sales, more than half of all-star performers meet the Challenger profile.
Only 7% of high-performing salespeople used a relationship-building strategy (the worst-performing profile)
According to these figures, the customer's purchasing experience directly affects the effectiveness of the chosen sales methodology. Sales representatives may not be successful when applying relationship-building approaches to complex situations, and vice versa.
Companies can enable their top sales agents to finish even the trickiest deals in their funnel by implementing a Challenger sales technique.
What are the advantages and disadvantages of the Challenger sales approach?
Adopting the challenger sales model inside your sales staff has a lot of benefits. There are certain drawbacks, though.
Pros
Provides a unique perspective on a product to the customer that is difficult to achieve with other sales techniques.
Has a thorough awareness of the value drivers for the customer.
Can pinpoint the customer's company's economic factors, which facilitates comfortable budget discussions.
Cons
Better results when used with top sales representatives.
Better suited to sophisticated sales strategies than straightforward sales cycles.
If a rep has just received training on relational skills, for example, it will be more difficult to put into practice.
Your certified reps must first assess the needs and history of each prospect before determining whether the Challenger sales methodology is appropriate.
How the Challenger sale process should be used
Let's have a look at how using these five stages would work in a made-up scenario.
For instance, if a rep is conversing with a business owner who is having trouble bringing in clients, they can discover that the primary cause is ineffective digital marketing efforts. Further investigation may reveal the prospect's assumption that using social media marketing to increase reach is the only method to fix their problem.
With this information, the representative can establish himself as an authority on the topic and provide compelling arguments for why the issue exists using facts and data. In order to prevent their target's company from falling into these situations, they can reframe the issue in a different way by emphasising that paid ads perform best in x, y, and z scenarios.
The rep can start outlining various more efficient strategies that are better remedies to their problems by startling the prospect into this knowledge. In doing so, the salesperson starts to change the prospect's perspective on how to enhance their digital marketing efforts and piques their interest in how these novel solutions function.
The salesperson can then start telling the prospect enticing customer stories to get their attention. Now that the rep is telling stories and employing these new solutions, the prospect will start to relate to them. A representative may use a narrative with a bad conclusion as a final emotional rollercoaster to make the prospect visualise what would occur if they continue on their current course.
The representative can then provide case studies supported by actual data that demonstrate how others with comparable issues made a different decision. The prospect is now starting to believe that these answers are the only logical course of action and is anxious to learn how to get started.
The sales representative can then provide their company's solution, which is an analytics platform that gathers data and offers practical advice on how businesses can expand their reach and save money on digital marketing initiatives other than paid social media ads. The prospect's business is still developing, therefore it hasn't yet increased its content marketing, organic customer outreach through storytelling, skillfully planned campaigns based on smart data, and so on.
The aim is that the prospect will be prepared to make a purchase by the time the sales representative delivers their solution because they will have established it as the obvious choice.
---
For more information and a free informational ebook, please add your contact info. Thanks.