A strong digital customer experience guarantees that your consumers feel valued and understood throughout their customer journey, regardless of the platform or channel they use to contact you. Each client interaction should be simple, quick, and painless. Needless to say, both physical and digital consumer interactions require a customer-centric strategy.
In 2021, digital transformation progressed, and we discovered that customers reacted positively to digital-first enterprises. How do these businesses provide their clients with personalised experiences? As they continue to enable remote work, how are they helping their employees to exceed client expectations? How are automated workflows being used to boost client engagement across digital channels? Let's get started.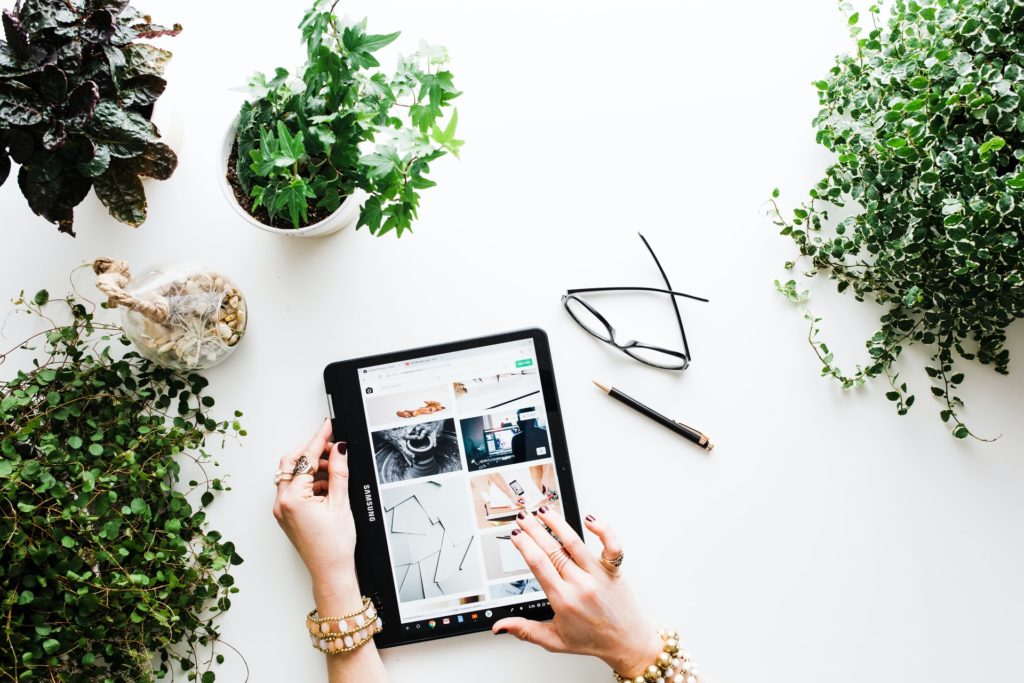 What does it mean to have a digital customer experience?
The online journey your clients take when interacting with your brand is referred to as the digital customer experience. This could involve things like conducting an internet search for your product to learn more about its features, perusing the online marketplace for reviews, querying about customer service or self-service portals for help with the service, or interacting with your mobile app. Many businesses still struggle to define what constitutes a positive customer experience. This does not have to be the case with you or your company.
According to the latest statistics, 64 percent of questioned shoppers preferred mobile and contactless pickup alternatives, with 79 percent stating that contactless store pickup is absolutely necessary. This means that your digital customer experience strategy must be unique, but equally important, in your customer experience journey.
An offline retail consumer experience, for example, can be influenced by a variety of factors such as weather, store lighting, product display, and even the conduct of other customers. For a consistent experience, offline business activities must be modified to account for external influences. It's easier to deal with consumer questions face to face, allowing you to delight them with additional information about the items and services of their choosing, ensuring customer happiness.
However, to manage consumer interactions across numerous digital platforms, an online-first firm requires an equally intuitive digital experience. A Digital Experience Platform takes advantage of consumer data and provides organisations with customer insights to better digital engagement across interfaces and help retain customers. With RisePath Support integration, you can now measure customer experience like a pro.
What is the significance of the digital customer experience?
Industry leaders have recognised the value of investing in customer experience initiatives. Because of the seamless experience promised and delivered to users, they expect exponential growth in business income, and it's clear to see why —
According to a recent analysis, a positive digital customer experience ensures a bigger share of the wallet. A whopping 86 percent of buyers are willing to spend more for a superior customer service experience. This suggests that the higher the price, the greater the desire to pay. Customers are willing to pay a price premium of up to 13% (and as high as 18%) for luxury and indulgence services just because they have a positive customer experience, according to the analysis. The epidemic resulted in a spike in impulse purchases all over the world, and firms' customer-centric activities boosted income even more. In fact, organisations that place high importance on customer service witnessed an increase in revenue from 4% to 8%.
Another reason to personalise client journeys is that if customers can't discover what they're looking for in a few clicks or scrolls, they'll depart. If a customer has to wait for one to three seconds for your page to appear, the likelihood of a bounce increases by 32%. According to statistics, 50% of people will abandon your website if it takes longer than three seconds to load. The longer it takes for your page to load, the worse your conversion rates will be. According to Microsoft researchers, if a website takes 250 milliseconds longer to load, it starts losing visitors to competitors.
What is the moral of the story? When online buyers are dissatisfied with their user experience, they abandon your brand. As a result, you must continuously analyse and improve your company's digital client experience.
What can be done to improve the Digital Customer Experience?
#1 Website optimization
We just spoke about the consequences of a long loading time. It diminishes your consumer experience while also costing you money. As a result, it's likely one of the first difficulties you'll face as you design your digital consumer journey.
You may also take your digital client experience to the next level by implementing the following strategies:
Redirects should be minimised.
Image size should be reduced.
Files should be compressed and combined.
Select a more robust web hosting service.
Reduce the number of plugins that you have on your website.
These simple steps will get you started, but they are only the start of a better digital interface that provides seamless digital services.
#2 Upgrades to Tools and Technology
Without a highly motivated and well-equipped customer-facing team, making breakthroughs in digital customer experience is impossible. Adopting the correct tools and technology innovations is critical for a flexible and well-connected work environment. Remember that cloud technology and SaaS solutions have become an essential aspect of the digital customer experience and support procedures.
Digital customer experience and customer service practitioners benefit greatly from consumer touch-point tools and technologies. Increased productivity, streamlined processes, and seamless cross-team cooperation are all possible with these solutions. Your agents will feel empowered to make informed judgments and delight your consumers as a consequence.
The following is a list of tools that can help you improve your Digital Customer Experience strategy:
Live chat: You can use Facebook Messenger, WhatsApp, or any other messaging network to add a live chat function to your website. People find chat to be a no-frills method to reach out for support because the exchanges are asynchronous.
Chatbots: A chatbot is a live chat plug-in that may automate responses to simple questions and ease agent hand-off when necessary. You can use AI (artificial intelligence)-enabled customer service to automate resolutions, minimise handle time, and enhance customer satisfaction levels.
Self-service: In customer service, self-service refers to the presence of a knowledge base, FAQ page, solution articles, and community forums that enable customers to find answers without having to contact agents for assistance. Remember that self-service portals are a digital customer experience extension of your support desk.
Help desk: A help desk is a type of customer service software that allows companies to organise and manage their client contacts. A good example is RisePath Support. By delivering individualised help, rapidly resolving difficulties, and being proactive and empathetic to consumer expectations, the exchanges attempt to develop trust.
#3 Support for Multiple Channels
Offering omnichannel support is another method to build a strong digital customer experience. According to a recent study, 72 percent of customers want businesses to know about their purchase history, regardless of the customer support channel or type of issue reported. Customers expect to speak with the same support agent even after switching channels, according to the same study. This simply allows them to avoid having to share details and difficulties with another agent if they are rescued. Customers want their experience with you to be seamless, regardless of the support channel they choose to contact you.
As a result, companies should think about transforming their digital customer service into omnichannel experiences. If a customer starts a discussion with your business by asking a chatbot a question on your website, their questions can simply be passed on to a live person if the issue isn't answered quickly. An omnichannel configuration gives a support agent access to client metrics across all channels of communication. Regardless of the platform your customer uses to communicate, the support team may chat with them without having to ask for information.
Agents can refer to past concerns across all channels at once, including phone, chat, email, social media, website portals, and e-commerce support, using an omnichannel help desk.
Customer Experience in the Digital Age: A Competitive Advantage
62 percent of consumers are shopping online more than they were before the pandemic. The verdict is in, thanks to social media. Customers expect to be able to access what they need in seconds by clicking a mouse or tapping a screen. Customers demand a response within an hour of posting on Twitter, and 85 percent want a brand to answer within six hours. The longer it takes you to respond to their questions, the more likely they are to switch to your competition. You can use customer data to create tailored experiences for your customers, but you'll need curated reports for rapid insights and custom reports that are easier to share for better cooperation.
Remember that customers must be satisfied with their contacts with businesses in order to return to make a purchase. Customers rate your brand based on ease of access, website experience, messaging consistency, and assistance across channels, which is especially true for digital-first firms. Here's where a digital customer experience plan can offer potential consumers your unique value, earn their confidence, increase conversions, and foster long-term customer relationships.
---
For more information and a free informational ebook, please add your contact info. Thanks.