You have less time to pause and think when your sales work environment becomes crowded. A thorough annual sales review is a useful approach to start the new year because it's crucial to reflect on your team's and your own accomplishments and shortcomings.
The purpose of a sales review is to figure out where you can optimise portions of your process, find out what worked and what didn't, and where you can improve.
Sales teams undertake retrospectives to gain insight into their operations over the previous 12 months, much like agile software development teams do and then use that understanding to create an improvement plan for the upcoming sales year.
In this post, RisePath brings you the best way to do an annual review in 8 steps.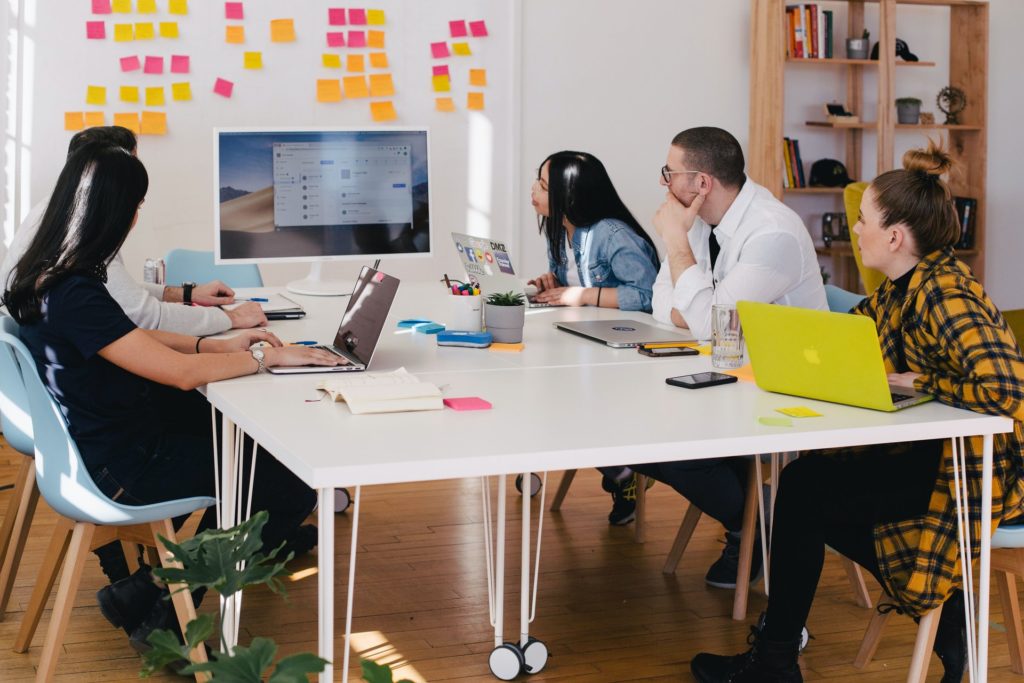 1. Present the retrospective as a triumphant occasion
A sales performance review must go beyond evaluating the team's performance in relation to the key metrics and sales targets in order to be useful. Participants in the employee evaluation process must be prepared to accept responsibility for their own shortcomings and those of the entire organisation. This can easily result in blaming others and pointless arguments, thus it's crucial to frame the performance appraisal as a positive occasion.
Norms to follow:
Not blame, but learning is the goal here.
The past and future are the subjects of this.
Every member of the team can express themselves freely here without fear of penalties.
In addition to self-evaluation, retrospectives also serve as a team-building exercise.
A sales retrospective effectively frames the employee performance evaluation to foster not only continuous improvement but also the development of a more supportive and trusting sales team, both of which improve output and performance.
2. Go over the positives.
Beginning the sales performance evaluation by discussing and recording what went well over the previous year will help you create a precedent for subsequent activities. This is why sharing, analysing, and preserving your sales successes is beneficial. Author of Predictable Revenue, Aaron Ross asks, "What did you win at?" What did you achieve? Where did the team excel? The business?"
Participants should be urged to focus on specifics rather than broad concepts. Push yourself and your team to go deeper rather than settling for claims like "I made my sales targets," "I received a lot of help from the sales manager," or "I closed a major transaction." Examples include the following:
"A lot of my customers bought numerous things."
"I always succeed in achieving all of my major sales activity targets."
"I upped the number of conversations I started each day."
"I cut two minutes off my typical call time."
"I stopped over discounting and kept the same close ratio."
Also, keep in mind that there are achievements outside of the actual sales process. Was there management cooperation from your sales team? Did they function as a unit? Do they understand your CRM? Did you achieve a new career goal and improve your leadership abilities by enrolling in a professional development course? To boost employee performance, did you establish a mentoring programme for sales leaders?
3. Go over what went wrong.
This step of the procedure shouldn't be sugar-coated. Things go wrong, individuals make poor choices, and sales representatives fall short of their objectives. But those who fail to learn from history are destined to repeat it, therefore take care to accurately record the past.
Detail is essential always. A nice place to start is "I didn't close as many deals as I intended to," but losing deals is a consequence, not an action. Determine the actions that resulted in the given outcome to better understand the failings of your team.
For instance, "I was unable to clinch agreements because…"
"I had trouble winning my buyer's confidence."
"Failed to recognise the real demands of the buyer."
"Spent too much time pursuing large agreements that were doomed to fail while ignoring smaller projects that had a much higher chance of closing."
"Was more concerned with my personal agenda and sales successes than the goals of the client."
"It took too long to get through to a decision-maker."
Everyone involved in the performance review should preserve a list of their failures for future reference, just as they did with their triumphs.
4. Make every effort.
Talking about what went well and what didn't can yield a lot of useful information, but to gain even more insight from your sales personnel, use this time to pose more provocative questions, such as:
Which industry saw your greatest successes?
What sector had the highest losses for you?
How long did it take you to sort out the good stuff from the bad?
What proportion of your monthly prospects resulted in closed business?
What proportion didn't do anything?
Was the efficiency of your follow-up procedure as good as it could have been?
Your team will have a greater chance of achieving milestones and corporate objectives if you use the answers to these questions to determine not just how well sales agents did individually but also whether you need to optimise your sales methods.
5. Compile the responses
It's time to compile everyone's responses and arrange them hierarchically after talking about the accomplishments and disappointments of the previous year. What areas most require improvement? Which areas could use the most improvement?
Perhaps a staggering 95% of the sales staff wasted too much time pursuing large deals, while only 15% were unable to determine the real demands of their customers. Perhaps 92% of customers made multiple transactions, but only 10% were able to reduce the length of each call on average.
You now know where to focus the majority of your time and effort on making improvements.
6. Convert the What to the Why
The learning can start once everyone's accomplishments and failures have been collected and organised. Identifying the underlying causes of any given achievement or failure is the first step toward improvement. To achieve this, change the what into a why.
Here are some illustrations of how to do it in a sales performance review:
What: My work was rejected by numerous clients.
Why? Because I failed to specify what we could deliver.
What: I had trouble winning the buyer's confidence.
Why? I erroneously believed that the buyer's needs were being met.
What: I gave out excessive discounts.
Why? Because I avoided constructive conflict and was too friendly to the buyer.
What: In a specific industry, I was unable to interact with buyers.
Why? Because I failed to address that industry specifically in my messaging.
To discover your "why," be honest with yourself.
7. State the lessons acquired.
You and your team ought to be staring at a huge whiteboard that lists achievements, failures, and the underlying reasons for those successes and failures by this stage in the yearly performance review. You should play around with language a little to completely establish what you learned.
For instance, if 85% of your salespeople struggled to get face-to-face meetings and one of the reasons was that they didn't thoroughly comprehend the client's demands during the first interaction, you would learn:
"I can improve my chances of getting a face-to-face meeting by gaining a more comprehensive understanding of the customer's needs during the initial discussion."
Or, if you discovered that one of the reasons why 55% of your salespeople routinely met their daily sales goals was because they put more emphasis on the activity than the outcome, you would learn:
"I may boost the possibility that I routinely reach my daily sales performance targets by concentrating on the activity rather than the result."
8. Create a plan for improvement.
All that's left to accomplish is to determine the steps people can take to address their weaknesses after establishing what was learnt.
If your team has discovered that they can improve their chances of getting a face-to-face meeting by gaining a more comprehensive grasp of the customer's demands during the first discussion, one measure they can take is to engage in active listening.
Use a sales pipeline calculator to determine which actions are essential to the sales process if your team discovered that by concentrating on the activity rather than the result, they can boost the likelihood of consistently hitting their daily sales objectives.
Think, realise, and rework
You and your sales team can leverage the past to enhance the present if you do an in-depth sales retrospective. To delve deeper, use the advice in the examples of sales performance reviews that are provided throughout this guide. Understanding the underlying reasons for your team's achievements and failures will help you figure out what worked and what didn't, as well as how to do better.
A correctly executed sales performance review will identify areas that need improvement, hone communication and problem-solving abilities, provide helpful criticism, and act as a performance review template for subsequent sales retrospectives.
Everyone ought to leave the performance review process with optimism for the future and a greater awareness of the team's objectives and KPIs for the foreseeable future.
---
For more information and a free informational ebook, please add your contact info. Thanks.