Your company's marketing and sales departments have two crucial roles: luring in new clients and nurturing existing ones. Both have an overarching aim of increasing money.
When combined, sales and marketing work their magic, but in order to do this properly, you must first grasp what sets them apart from one another.
This RisePath article will explain what sales marketing is, go into detail about the distinction between sales and marketing, and look at how to use sales and marketing alignment to gain new clients, enhance the customer experience, and increase sales.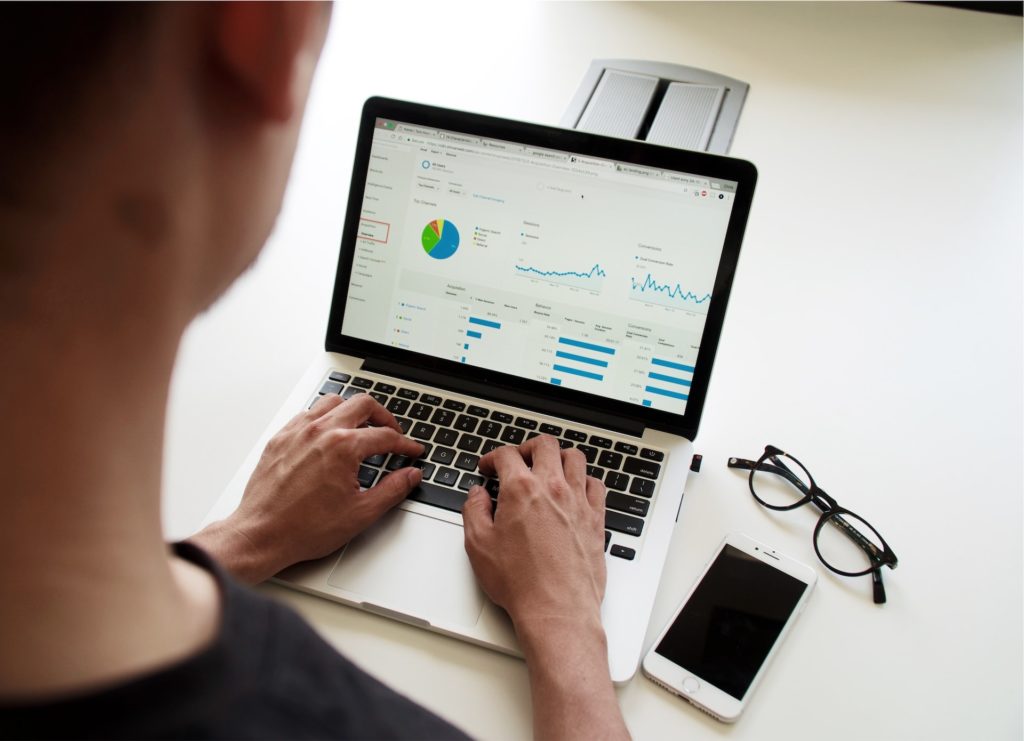 What are marketing and sales?
Before we discuss their unique tasks, tools, roles, and integration, let's first define sales and marketing.
How to describe sales.
Sales are the actions that result in a prospect choosing to purchase a good or service from you. Typically, a sales representative will speak with prospects one-on-one through phone, email, or in person.
Throughout the sales cycle, sales representatives routinely:
Pose pertinent questions to their potential customers.
Respond to sceptics' objections
Plan meetings, demonstrations, and follow-ups.
Salespeople are frequently in charge of upselling and cross-selling the company's goods and services to current clients.
How to describe marketing
The methods and procedures that make up marketing provide prospects for the sales team and clients for the company as a whole. Marketers assist their company in expanding its customer base, generating high-quality leads from them, and generating demand for its goods and services. In order to promote these changes and serve as guides, they also connect with customers to inform them about the newest products and services.
By simultaneously contacting many target clients, the marketing division plays a crucial function in assisting sales. To do this, marketers emphasise the following:
Market and audience research is done so that the company can comprehend what the target market is doing to address its problems and pain points.
Diverse channel techniques for lead generation
Long-term initiatives to create a recognisable brand and increase consumer knowledge of it
Although the ways that sales and marketing approach their respective tasks to vary, both are crucial to the success of the company. We'll start delving into that now.
What sets marketing and sales apart from one another?
What distinguishes sales from marketing? Let's examine the details: objectives, procedures, responsibilities, daily duties, and tools.
Aims for sales and marketing
Both marketing and sales teams must have measurable objectives and key performance indicators (KPIs) to be effective. Here are the definitions of each department's goals:
Total annual/quarterly revenue.
Annual/quarterly income for each sales rep.
Average transactional revenue, also known as average purchase value.
The total amount of money you may anticipate from a customer account, or customer lifetime value (LTV).
Successful sales teams go above and beyond revenue targets. They then divide those goals into the many sales actions that must be carried out in order to achieve them, including cold calling, email follow-up, mailing proposals, and more. They then establish daily and weekly sales goals for each of those activities as part of their overall sales plan.
Activity-based selling is a technique that provides sales teams control over how their actions affect a company's bottom line.
The goal of marketing is to give sales the best leads available, entice prospects to become clients or keep hold of current clients. This is rarely done in direct contact with leads and clients, unlike sales.
Their objectives can be divided into four categories: awareness, engagement, conversion, and retention. Here are some instances of success indicators that marketing experts might use.
Awareness: Website traffic, social media reach, video views, podcast listeners, and press mentions are all indicators of awareness.
Engagement: Website visit duration, page views per visit, social media shares, likes, and comments.
Conversion: Free resource downloads, webinar registrations, contact form submissions, newsletter subscriptions, and purchases (for goods and services that can be acquired without a sales representative interaction).
Retention: Customer feedback, engagement, and conversions from current clients
Daily responsibilities and roles in sales and marketing
The processes that underpin sales and marketing roles and activities are what most distinguish them from one another.
Every day, sales teams work on advancing specific prospects via the sales pipeline, while marketers concentrate on developing campaigns, creating content, and creating marketing materials.
These are a few illustrations of sales roles:
Sales development representative (SDR)
Account executive (AE)
Inside and outside salespeople
Account manager
Regional sales manager
Sales operation manager
Sales engineer
VP of sales or a chief sales officer
Regular sales activities include creating (and preparing for) sales targets as well as tracking transactions, contacts, and deal stages in a CRM. Sales professionals track the outcomes of their own (and their team members') sales efforts and report on them. They seek out the top prospects to concentrate on, nurture, and purge the pipeline of unqualified leads.
Every day, sales teams prospect, qualify, close, and repeat. Based on variables including firm size and the sales procedure unique to their industry, their team structures vary.
For marketing teams, roles and everyday responsibilities can appear very different. Their responsibilities will vary according to the company's size as well as the kinds of objectives and initiatives it prioritises. Here are a few instances of roles:
Search engine optimization (SEO) specialist
Email marketing specialist
Content marketing writer/editor/strategist
Graphic designer
Video marketing specialist
Social media specialist
Pay-per-click (PPC) specialist
Conversion rate optimization (CRO) specialist
Marketing analyst
Director of marketing and/or chief marketing officer
Digital marketing manager
Social media marketing manager
The number of employees filling each of these positions inside a corporation can range from many to just a few. You might work with a paid advertising firm and only have a few in-house marketers to oversee the remainder if there is a sizable budget set aside only for paid advertising and the majority of growth comes from it.
A marketing team's daily tasks include strategizing, creating, executing, and measuring marketing campaigns across particular marketing channels.
Tools for sales and marketing
Teams in marketing and sales can streamline their procedures with the use of technology.
The majority of sales teams use tools to keep track of the numerous tasks they do each day and each week. The list of tasks includes data entry, emailing, taking notes, scheduling calls, pursuing prospects, and producing proposals. Without a tool, it would be quite difficult to perform this many different sales activities well and remember them all.
CRM is the all-in-one platform for high-performing sales representatives and managers to track sales activities, deals, and transactions as well as to estimate future sales performance. The ideal scenario is for the other sales tools they select to work with the CRM.
Based on the channels, platforms, and strategies they have selected and put into practice, marketing teams develop their tech stack. Their budget and crew size are also significant factors. Your marketing stack will differ significantly whether you're a young startup compared to an international company with large marketing staff and hundreds of workers.
These categories can be used to group marketing tools:
Social media. You may schedule social media postings using both social media platforms and tools.
Optimization for search engines (SEO). Perform keyword research, evaluate the organic presence of competitors, and monitor your SEO activities.
Automation of email marketing. You may create email campaigns that are optimally scheduled based on your lead's activity using a platform like RisePath CRM for best results.
Creation of content. Easy-to-use tools that make it possible to quickly produce on-brand visuals
Video promotion. Platforms where you may host movies for your email campaigns and landing sites
Study of website traffic. Tools for analytics that assist you in determining the most popular and sought-after content among your visitors
Online marketing. Tools for managing paid advertisements on social media and search
CRM is the best approach to track contacts from lead to customer and beyond for marketing and sales teams that are in sync. Although a CRM may not be used directly by marketers, many of the technologies they employ to grow their audience have integration capabilities. This provides sales teams with information about all of the interactions a lead had prior to being given to them.
How can sales and marketing collaborate?
As you can see, marketing and sales have a lot in common. It goes without saying that smarketing, or aligning your sales and marketing teams and operations, can significantly affect your company's growth and bottom line.
According to a report, 74% of best-in-class companies have good or perfect marketing and sales alignment. These top businesses operate more effectively, bring in more money, and keep more clients.
Aligning your marketing and sales efforts implies you're considering how your potential customers search for answers.
Before talking to a sales representative, more than 70% of B2B buyers have established all of their demands. You risk losing customers to your competition if you wait till they speak with your sales representatives and don't have enough marketing to keep them engaged in the interim.
Final Reflections
You might be losing potential clients before your sales representatives ever have a chance to speak with them if your marketing and sales teams are operating in separate silos. These teams perform best when they are there for one another.
Aligning your sales and marketing efforts can enable you to produce better content and enhance your sales and marketing messaging.
The outcome? Higher quality leads, interesting discussions, perfect customers, and devoted promoters of your products and business as a whole.
Don't forget to use a CRM tool like RisePath CRM to track all your sales actions and outcomes and tailor it to the requirements of your team and your target market.
---
For more information and a free informational ebook, please add your contact info. Thanks.