A marketing project management software is a programme that has features for organising teams and managing the completion of marketing initiatives. It supports team collaboration, task management, baseline management, workload management, campaign planning, and other processes.
If you choose the proper product, you can stop using the other SaaS project management tools for marketing. You can be paying for a number of memberships, including those for file sharing, project communication, project management, and time tracking.
An efficient workflow and job management are made possible by a marketing project management software. It minimises the number of tools needed and provides all necessary functionality on a single platform.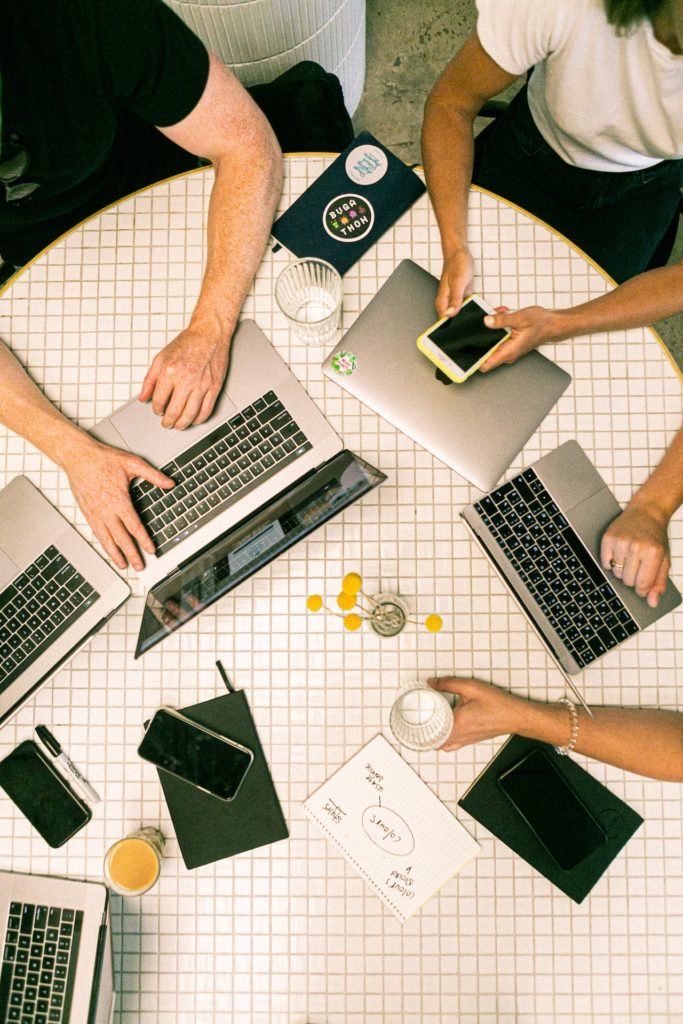 Who May Utilize Marketing Project Management Software?
Marketing management software can be used by any size marketing team. It can comprise brand management companies, advertising agencies, corporate marketing teams, marketing consultants, freelancers, and designers. Project management tools were also employed by marketing teams.
Marketing teams' top criterias:
One of the biggest issues facing marketing organisations is effectively managing projects and time. Without project management software, 43% of agencies reportedly found it challenging to handle marketing campaigns. The most essential tool for marketing teams is project management software. Additional essential capabilities include:
Campaign preparation
Customer interaction
Standard management
Tracking of time
Group cooperation
List of the Best Marketing Project Management Software Solutions:
The following is a collection of incredibly well-liked marketing management tools:
ClickUp
monday.com
Wrike
Smartsheet
Teamwork
RisePath Marketing
Zoho Projects
Marketo
HubSpot
Asana
Clickup
For organising projects, campaigns, documents, and clients, ClickUp is a one-stop shop. It provides tools and capabilities for organising promotions, calculating ROI, describing procedures, setting reminders, monitoring projects, managing workload, etc. It includes templates for managing SEO, A/B testing, campaign tracking, and content calendars, among other things.
With ClickUp, you may connect lists and tasks to a single authoritative source. You may design, administer, and track the objectives of the quarterly initiative using ClickUp.
monday.com
Monday Marketing is a specially designed service provided by Monday.com for marketing and creative teams. You are given a single shared workstation where all of the work will be done. Information is conveniently accessible with this tool. The work can be pictured in a variety of ways.
The board provides editable tables that may be used for any operations, including social media calendars and campaign tracking. It contains features for altering workflows, making the programme appropriate for handling large amounts of work. It can be integrated with other office products, such as Gmail and chat services.
Wrike
Wrike offers cross-departmental cooperation, 360-degree visibility, and strong automation. Because of its adaptability, it might be the ideal option for every firm. It assists with team-specific automation and process efficiency and features personalised dashboards and workflows. Enterprise-grade security is present in the solution. The templates it offers make it simpler to get started and make the most of marketing project management.
Smartsheet
Marketing teams can manage their marketing activities, material, and people from a single platform with the help of Smartsheet, a project management application that is jam-packed with features. The platform aids in strategy development and provides real-time visibility into the information that can be used to guide decision-making.
Moreover, Smartsheet enables real-time reporting, which marketing teams can use to estimate business tasks, identify the most qualified individuals to lead a project, confirm that the project's budget and schedule are on track, etc. Additionally, the platform enables you to quickly manage, save, and share your data in a variety of formats at scale.
Teamwork
Another project management tool with features aimed at easing the work of marketing teams is called Teamwork. The software can assist marketers in automating workflows and processes related to their marketing duties.
The fact that Teamwork offers a single platform to plan, carry out, and communicate on activities actually goes above and beyond to increase team collaboration. Task list templates provided by Teamwork make it simple for users to repeat their most important procedures. Teams can use the platform to access historical data in an effort to set more achievable deadlines.
RisePath Marketing
RisePath Marketing is a comprehensive project management tool specifically designed for marketing teams. Its intuitive interface, custom workflows, and automated features make it easy for teams to collaborate, track progress, and stay on top of deadlines. The platform's dashboard provides a clear overview of all projects, and its customizable reports offer insights into team performance and project ROI.
RisePath Marketing is a versatile marketing project management software that caters to the needs of small startups to big companies. The platform offers both free and paid plans, making it accessible to businesses of all sizes. The free plan includes basic features, while the paid plan offers more advanced features like custom workflows, team management, and reporting. RisePath Marketing's flexibility and scalability make it a great choice for businesses looking to improve their marketing project management processes, regardless of their size or budget.
Zoho Projects
Many solutions are available from Zoho Projects to assist marketing teams in managing, automating, and tracking their work. By segmenting campaigns into tasks, subtasks, milestones, and task lists, the platform enables unambiguous planning. Each of these elements can also receive descriptions and comments.
The dashboard also gives marketing teams a bird's eye perspective of their marketing initiatives, giving them access to crucial information on the effectiveness, budget, and many other aspects of their campaigns. Additionally, the system offers templates that marketers may utilise to streamline the task-planning process.
Marketo
A platform for marketing automation is Adobe Marketo Engage. It is a system for lead management, revenue attribution, email marketing, and marketing automation. It provides tools for creating and growing automated marketing campaigns, and by monitoring consumer behaviour, it aids in attracting the proper clients.
HubSpot
You can access all the marketing tools and analytics in one location at HubSpot MarketingHub. That is a strong yet simple solution. To connect the Marketing Hub with the products you use, there are over 875 custom connectors available.
Asana
To help marketing and creative teams streamline and automate their processes, Asana offers a marketing management platform. You can establish a marketing strategy and lay out a clear course of action. Three variants of Asana's solution are offered: Basic, Premium, and Business.
Conclusion
In conclusion, marketing project management software solutions are essential for businesses looking to streamline their marketing processes and improve team collaboration. The ten tools reviewed in this article offer an impressive range of features to help businesses of all sizes and budgets achieve their marketing goals. From comprehensive platforms like Asana, Monday.com, and Trello to marketing-specific solutions like RisePath Marketing and Wrike, there is a tool to suit every business's needs. Ultimately, the right marketing project management software can help businesses increase productivity, reduce manual tasks, and improve overall efficiency, leading to better ROI and business success.
---
For more information and a free informational ebook, please add your contact info. Thanks.