When it comes to lining up and closing transactions, a phone is a strong instrument. Knowing how to make sales calls efficiently can be crucial to your success, whether you're contacting a new lead, making a cold call, or following up with a prospect.
Telephone sales have an advantage over other contacts in that, unlike digital messaging, they occur in real-time and are less reliant on a solid internet connection than video. According to a survey, 57 percent of senior-level buyers and 47 percent of managers prefer to be engaged by phone.
You should be able to qualify more leads and spend less time pitching new prospects if you know how to make the most of your cold calls and follow-ups.
To improve your calling approach and close more deals, use these 17 professional phone sales tactics by RisePath.
Tips for going into a sales meeting prepared over the phone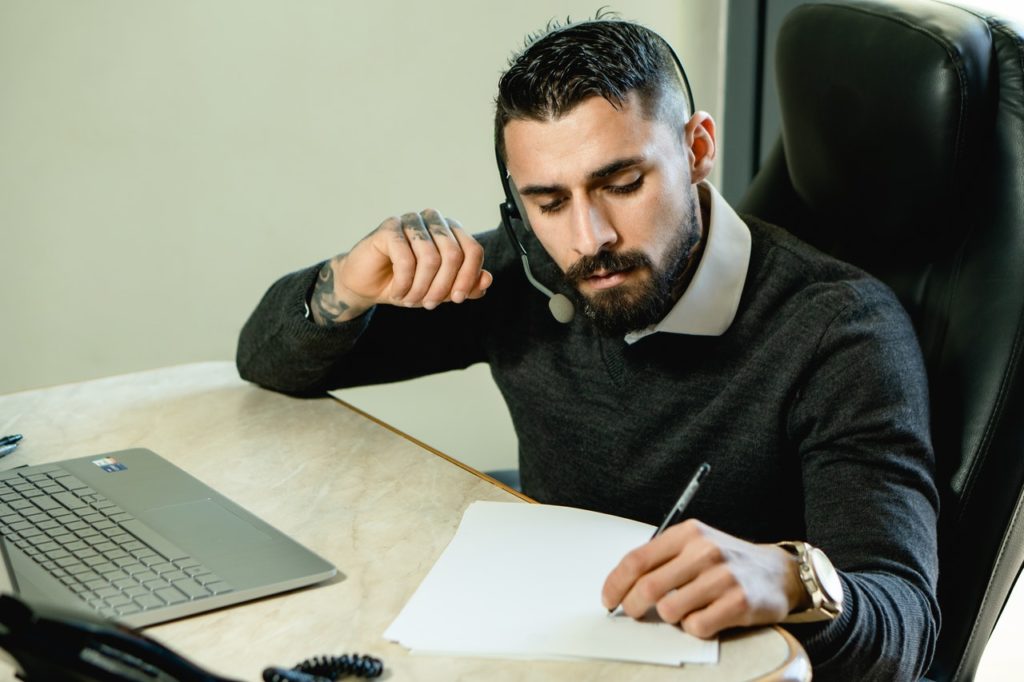 1. Determine the ideal time to contact you.
According to a study, the best time to make a cold call is between 4 and 5 p.m. (in your prospect's time zone) on a Wednesday or Thursday. While you may not be able to fit all of your cold calling into two hours each week, you should make the most of those opportunities.
2. Decide on a calling aim.
Before you pick up the phone, be sure you know exactly what you want to accomplish with your cold call.
For instance, your goal could be to:
Gain a better understanding of your prospect's process.
Learn who is engaged in their purchasing decisions.
Fixing a date for a follow-up conversation.
Planning a precise set of questions will assist you in keeping the conversation moving in the direction of your goal.
3. Find out who your lead's competitors are.
Identifying and establishing your prospect's main rivals should be part of your sales call preparation.
Selling proposition that is unique
Marketing strategy
Image of the company
If you know what your clients are up against, you'll be in a better position to personalise your solutions to their demands.
4. Be ready to leave a message on voicemail.
If you are unable to connect with your lead, be prepared to leave a brief but memorable voicemail.
There are many voicemail scripts available online, but here are a few pointers to keep in mind:
Emphasize the cause for your call right away.
To help you stand out, use humour, enthusiasm, or key insights about the customer's organisation.
Keep your voicemail message to less than 30 seconds.
When your prospect calls back, you should take notes and be ready to enter right into the conversation.
For cold calls, here are some phone sales tips and tricks.
5. Make a strong first impression.
It's possible that you won't have much time to make a strong first impression. So, during your sales call introduction, employ these telephone sales strategies to quickly connect with your lead.
Always refer to your customer by their first name.
Move on to the purpose of your call right away, emphasising "what's in it for them."
To get the customer chatting, follow up with a couple of simple inquiries (your initial research will come in handy here)
Remember to concentrate on your prospect rather than your product.
6. Use a script to help you manage your time better.
Pre-scripted cold call templates are used by many professionals to improve their time efficiency and keep more directional control over their sales talks.
Cold calling success can be improved by selecting a script that can be adapted to your specific needs and circumstances.
7. De-sensitization exercises
Even for seasoned salespeople, cold calling can be scary. You can, however, cultivate desensitisation to rejection by recalling that:
The majority of cold calls do not result in a sale.
Every sale you don't make is a sale you won't make.
You may not be able to influence sales outcomes, but you can influence your behaviours.
Sales experts recommend overcoming your fear of cold calling by making 10 to 20 sales calls every day for a week or two without caring about the outcome.
Tips for making better follow-up calls on the phone
8. Schedule follow-up time.
Some sales and marketing professionals become so preoccupied with administrative tasks that they neglect to make follow-up calls. Following up is not only the most effective approach to close a deal; it also creates consumer trust, which can lead to more sales or important feedback and references.
Setting up time in your daily schedule for follow-up calls will increase the likelihood of them taking place.
9. Strive for genuine connection.
Building genuine rapport with a potential client may start on the first phone conversation, but it continues throughout the follow-up process.
Attempt to establish a positive, sincere relationship by:
Being true to yourself (friendly is generally better than formal)
Getting on the same page (look for shared backgrounds or interests, for example)
Conversations about empathy (taking a genuine interest will help you craft the best solution for your prospect)
The more you know your sales contacts and the more personable you are, the more likely you are to sell.
10. Pay attention to important details.
One of the phone sales tips that every sales or marketing professional should consider is listening actively by delivering comments to show you've heard and comprehended what's been said.
During a sales follow-up call, if you listen carefully, you're more likely to:
Create a sense of trust
Encourage your prospect to go into greater detail about their problems.
Learn everything you can about your client's needs and how you may assist them.
Try asking "how" and "why" questions and listening intently to the answers to transition from pushing a buyer with your sales message to convincing them based on their requirements.
Tips for closing the transaction over the phone
11. Make discovery work and demo calls a team effort.
Understanding the differences between discovery and demo calls, as well as how they interact, will help you complete more business.
A sales discovery call is a mission to learn everything you can about your prospect's goals, difficulties, expectations, and purchasing decisions.
A sales demo call is a sales presentation you do over the phone (sometimes with the help of internet screen sharing) to demonstrate the capabilities and value of your product or service.
A successful discovery should ideally lead to a demo, and a well-crafted demo should help you close the transaction.
You can revise and expand your requirements, but you must first identify the framework of their requirements before proceeding to the demonstration.
12. Learn how to deal with objections
A lack of budget or necessity, as well as a lack of trust in your firm, are all common sales arguments.
For the most part, doing your due diligence in terms of client discovery and follow-up work will help you avoid issues like these. Some prospects, though, will get cold feet and begin second-guessing their purchase decision.
Rather than giving up, consider redefining your customer's perspectives by jointly examining and resolving their problems.
13. Know when to call it a day
In every sales conversation, there comes a point when you must stop selling.
When: For example, you'll know it's time to lead your prospect toward a purchase commitment when:
You're confident in your solution's ability to meet their needs
You've fully described and demonstrated that ability to them
The next logical step in your sales conversation is to ask for a yes or no response.
Knowing when to end your sales pitch and transition to closing is critical so you don't waste time on additional deals.
Throughout the sales cycle, here are some tips on how to make sales calls more effective.
14. Work on your vocal abilities.
You can't rely on facial expressions or body language to support your messaging or attempts to connect during phone sales conversations.
Try this if you want to improve your telephone sales voice.
Take notes on your enthusiasm level and speaking pace during your cold call sales speech.
To get a second view on how interesting and coherent you sound, show it to a colleague.
Practice your delivery until it feels and sounds natural.
Many salespeople engage in voice training to improve their ability to connect with more prospects.
15. Sell outcomes, not just solutions.
Selling outcomes, not just solutions, is one of the top phone sales tips and most successful ways to develop phone-based excitement about your product or service.
To make leads and prospects enthused about achieving their objectives, use the following strategies:
To demonstrate how effective your product has been, use hard statistics.
Describe any unique bargains or add-ons you've been permitted to provide.
Tell a convincing tale about how you've helped clients who have faced similar problems.
Remember that outcome-driven selling distinguishes itself by focusing on what your consumer cares about rather than the numerous things you offer.
16. Use automation to your advantage.
Using automation tools, you can use technology to boost your phone sales productivity.
A CRM, for example, can assist you in the following ways:
Keep track of your sales leads.
Keep track of your sales figures.
Assess your performance in order to meet your sales targets.
You can also utilise VoIP (voice over internet protocol) and call tracking with your CRM to make your sales call operations more efficient.
17. Put an emphasis on developing relationships.
From the first phone call, your underlying focus should be on genuinely caring about your prospects' day-to-day work lives and proactively building up your sales relationships.
Cold calling is no longer about receiving a list of unknown names, dialling them, and speed chatting. Today, cold calling is all about making contact, developing connections, and staying in touch.
Finally, some thoughts
Whether you're selling or looking to improve your call centre training, finely polished phone skills are extremely valuable.
Try following one or more of the expert phone sales tips listed above, then track your progress using your CRM in terms of:
The percentage of cold calls that result in a follow-up.
When it comes to dealing with sales obstacles, how successful are you?
The amount of time it takes for deals to flow through your pipeline.
Learning to manage oneself confidently over the phone, regardless of what you offer, will put you ahead of the game in terms of success any time you need to present yourself to someone new or influence their perspective.
---
For more information and a free informational ebook, please add your contact info. Thanks.