Customers' perceptions of your brand are their thoughts, feelings, and beliefs about it. Here's how to make it, improve it, and have an impact on it.
What do your customers have to say about your company? What are their thoughts on the products and services you provide?
You're not alone if you don't know the answers to these questions. Because customer perception is subjective and varies from buyer to buyer, it can be difficult to comprehend. This uncertainty, however, does not imply that you should disregard your customers' opinions. These emotions are important because they influence whether or not customers will continue to do business with you.
You risk losing a significant portion of your consumers if you make the wrong impression. According to a recent survey, after just one unpleasant experience with a brand, more than half of consumers would transfer to a competitor.
You must provide an amazing experience and develop a relationship with buyers at every level of the customer journey to create and retain favourable customer perceptions.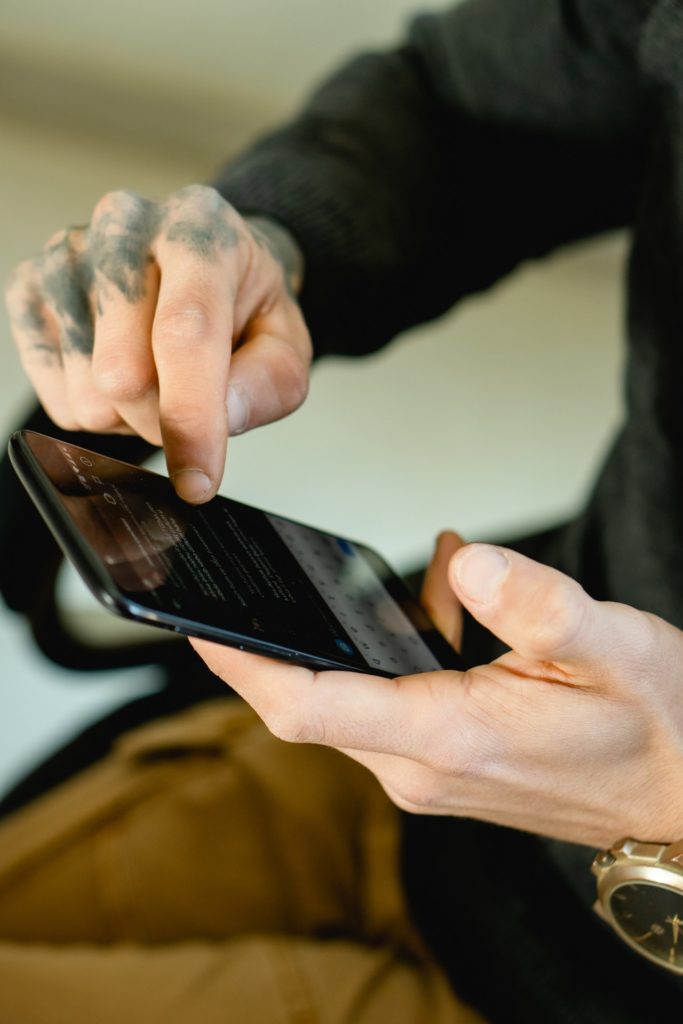 What is customer perception?
Customers' perceptions of your brand are their thoughts, feelings, and beliefs about it. It is critical for increasing customer loyalty and retention, as well as brand recognition and reputation.
Customer perception is all about how the customer feels about your brand and their contacts with you, regardless of their real experience.
What factors have an impact on consumer perception?
Both direct and indirect interactions with your company influence customer perception. Consumer impression is influenced by factors such as social media, online reviews, cost, quality, influencers, and customer experience. Certain aspects, such as the quality of your product or service, the costs, and the client experience, are within your control. Others, like reviews and social media posts, you can't control.
What is the significance of customer perception?
Customer perception is crucial since it has an impact on a company's bottom line. Let's say a customer is so dissatisfied with your brand that they decide to cancel their membership. You might believe a single subscription is a little loss, but churn represents considerably more value. That customer may have chosen an upsell or cross-sell, or they may have stayed a loyal customer who recommended your goods to their friends.
When you realise how much of an influence a single customer can have on your bottom line, their opinion of your firm will appear to be far from trivial.
4 steps to boost your brand's impression among customers
You'll know how customers feel about your brand after gathering your analytics. If your consumers don't think highly of you, you'll need a game plan to help you improve. And if your company has a good reputation, don't rest on your laurels—you'll need to work hard to keep it.
1. Provide excellent customer service.
Your brand can't afford to have a mediocre or poor customer service operation if it wants to preserve a positive customer perception. Using a combination of strategies, you may improve your customer service.
First, give clients self-service options (such as a knowledge base or FAQ pages) so they may acquire quick answers to simple problems without having to contact your support personnel.
Then, to assist your customers in a number of ways, invest in an omnichannel support solution like RisePath. Determine which channels your customers prefer, then make sure you have the tools you need to easily transition conversations from one channel to the next—this is what omnichannel customer service is all about.
Finally, use email auto responders and message templates to reduce response times. This will increase efficiency by reducing duplicate, repeated duties for your agents through processes. Your team will be able to consistently provide empathic, friendly, and useful support experiences with less stress and more time to engage with consumers.
2. Share success stories from customers.
Showing clients how you've helped others achieve is an excellent strategy to impact their perceptions of your brand. Customers are more likely to think favourably of your brand if they see how others have used your product or service to attain their goals.
It's not just about brand reputation when it comes to customer perception and its importance to the company. We also can't forget about perceived value. Your bottom line is closely related to perceived value. Customers will not buy what you're selling if they don't believe it provides value.
You can help clients grasp the worth of your brand by demonstrating to them the value of what you're offering on a regular basis. For example, at RisePath, we regularly reach out to our customers and ask them how our product has benefited them. The testimonials are then shared with potential clients during sales calls and in newsletters to existing customers.
3. Encourage cross-company collaboration.
Customer satisfaction isn't only the responsibility of customer service—every department must collaborate to achieve this goal.
Because customer experience teams are at the forefront of customer contacts, they are often the first to notice product or policy concerns that are causing experience issues. However, they frequently require cooperation from other teams in order to overcome those difficulties. This is where your entire company's involvement is critical.
A customer relationship management (CRM) system is a simple approach to streamline your internal operations and boost team cooperation. CRMs collect data on all of a customer's interactions with a firm and consolidate it into a single database. RisePath CRM links with other customer-facing technologies, making it simple to exchange customer information with any team that interacts directly with customers, such as sales, marketing, and support.
4. Contribute to social causes
Consumers today expect brands to take a stand. Customers want to buy from companies that are socially responsible, and 54 percent want to buy from firms that promote diversity, equity, and inclusion in their communities and workplaces, according to a recent study.
Businesses must now, more than ever, communicate with their customers on problems that matter to them. Ben & Jerry's, for example, recently made a bold statement about eradicating white supremacy. By speaking out against racism and taking action, the ice cream shop gained new customers and persuaded old customers to keep shopping.
Find a cause for your company to support by polling employees and customers about what matters most to them to truly embody corporate social responsibility. Then, find local charities that address those challenges and schedule work days for team members to volunteer.
Put yourself in your customers' shoes.
Brands frequently make the error of simply seeing things from their own perspective, rather than from the perspective of their customers. This method is risky.
Sometimes, corporations get so caught up in their own vision of success that they lose sight of the customers'. Companies cannot define success on their own terms. It has to come from the people you believe in.
Speaking with and listening to your customers allows you to put yourself in their shoes and view things from their perspective, providing you with the information you need to enhance your business—and your bottom line.
---
For more information and a free informational ebook, please add your contact info. Thanks.