Given the issues many support companies face, the software-buying process is notoriously stressful and complex, which tends to continue when purchasers become customers. Customer support friction is a nightmare. Is it necessary for the customer journey to be as intricate as the purchasing trip?
Certainly not. In fact, customer service and support have a direct impact on delivering streamlined, frictionless experiences, and businesses should seek to eliminate as much friction as possible for their customers. According to research, recruiting new clients costs 5 to 25 times more than keeping existing customers. Furthermore, the famed "80/20" rule states that only 20% of a company's customers account for 80% of its sales.
This is beneficial not just to your brand, but also to your customers! According to one research, 93 percent of customers are more likely to buy from companies that provide exceptional customer service.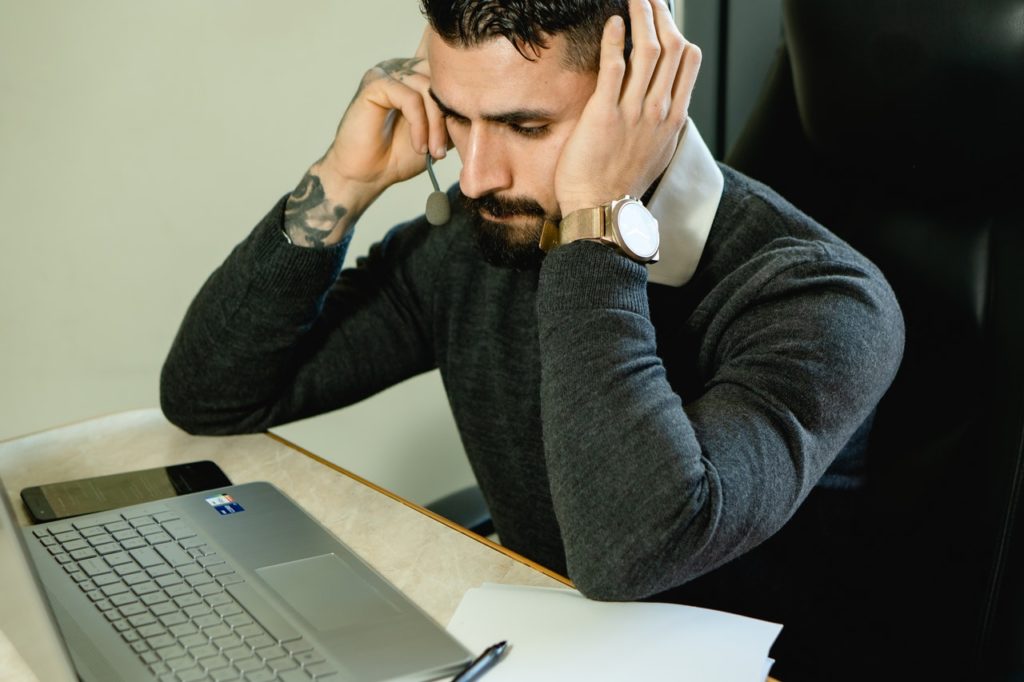 We at RisePath have devised a five-step process for decreasing customer support friction and ensuring that you provide the most frictionless customer experience possible. Let's take a closer look at each of them:
1. Make the first step of the service process easier.
Customers want customer support employees to be where they expect them to be, but firms frequently make it difficult for customers to contact them. According to one research, while support leaders are growing the number of channels available to customers, customer loyalty is decreasing as a result of the number of contact efforts required to resolve their issues. More connection choices are beneficial, but you must ensure that the first connection results in a resolution. Reps must make the initial touch in a support ticket as simple as possible, whether it's on the website, by email, or on social media. The goal is to make connecting with your brand for help as simple as possible.
This can be accomplished by providing a wide range of channels. When it comes to communicating with businesses, every client has a preference. As a result, Customer Service Managers must determine the channels their consumers prefer in order to ensure that they can readily communicate with them. This can be accomplished by conducting a poll of prospective customers' communication preferences and experimenting with a number of communication alternatives, such as email, live chat, social messaging, and phone.
Making yourself available to your consumers via their preferred channels makes it simple for them to contact you and ensures that you are there when they need you. This is preferable to making them jump through hoops and for the support ticket to be delayed.
2. Make your support system easier to use.
Inadvertently, complicated support workflows hinder the customer's experience. As a result, when building out their business' support procedure, organisations should follow the credo "Keep it Simple." Customer experience is hampered by convoluted support workflows. It's critical to keep your support structure minimal when planning it.
This can be done in a variety of methods, including putting yourself in your customers' shoes and going through your company's support procedure as an anonymous client. Complicated workflows can also be eased by removing time-consuming, manual chores from the plates of support personnel. Out-of-the-box solutions that can be adjusted to a company's specific customer service needs are the missing link here. Automated workflows have been proved to streamline operations, whether through an automated ticketing system to prevent tasks from sliding through the cracks, Freshdesk alternative like RisePath CRM to keep all essential data, or automated phone systems to ease incoming phone calls.
Another way to simplify the support system is to ensure that employees have access to an internal help desk when they need it. Giving agents access to frequent client questions makes it simple to improve customer experiences while using agent expertise.
3. Make self-service a priority.
Self-service is largely preferred by clients, according to research. According to a survey, 84 percent of customer service managers use AI to assist clients with self-service strategies. Anticipating client needs and developing relevant, accessible content, like articles or troubleshooting videos, are all part of self-service methods. Customers will get answers when they need them, and your support personnel will be able to manage more difficult customer support issues.
Creating portals where clients can readily access content that tackles frequent difficulties and FAQs is another popular strategy to promote self-service.
4. Adopt a transparent mindset
Customers look for honesty and transparency in the businesses from which they purchase goods and services. Internally, transparency entails storing customer data in clearly accessible locations so that agents may better understand client interactions and provide consistent customer experiences.
Giving agents knowledge of their customers makes it easier for them to work tickets while also ensuring that the customer receives all of the assistance they require. Your prospects, customers, and partners must all be transparent. Customers despise having to repeat themselves, and they despise being led about by the nose! Customers expect organisations to communicate internally so they don't have to repeat themselves, according to around three-quarters (71%) of customers.
This can be avoided by ensuring that client data is visible throughout the organisation. Modern CRM solutions (Freshdesk alternative like RisePath CRM) with unified customer profiles that collect data from all channels throughout the customer journey, such as transactions and discussions, assist to eliminate friction during the customer experience.
5. Give support teams the tools they need to succeed.
It's critical for everyone in a firm, from sales and business development to marketing and support, to share data and improve their ability to thrive in their professions. Modern support systems make it simple to gather and distribute data across a business, resulting in increased productivity.
Starting with the channels via which your consumers can contact you, streamlining the flow of data across your business is a good place to start. Important and relevant customer data can then go into the correct hands throughout your organisation. Conversations that take place across traditional channels like email, phone, and self-service are included. Modern channels such as social messages and chat can also be included. Find the channels that are important to your customers, then make sure they're integrated into your IT stack and provide your staff with the information they need.
---
For more information and a free informational ebook, please add your contact info. Thanks.