Effective onboarding is critical for modern corporate success, but it isn't always simple—especially when onboarding a remote customer support team.
To effectively answer consumer questions, customer service representatives must be informed about the products and/or services that their organisation sells. They must also be knowledgeable of corporate policy in order to connect with clients in a manner that is consistent with the brand.
However, when new team members work outside of a central office, it might be difficult to teach them these skills. To achieve so, you'll need an excellent onboarding strategy.
Continue reading this RisePath article to discover the advantages of effective onboarding as well as how to onboard a remote customer care team in four simple steps.
The advantages of a thorough onboarding process
Let's talk about why you should onboard a remote customer care team before we go into how to do it.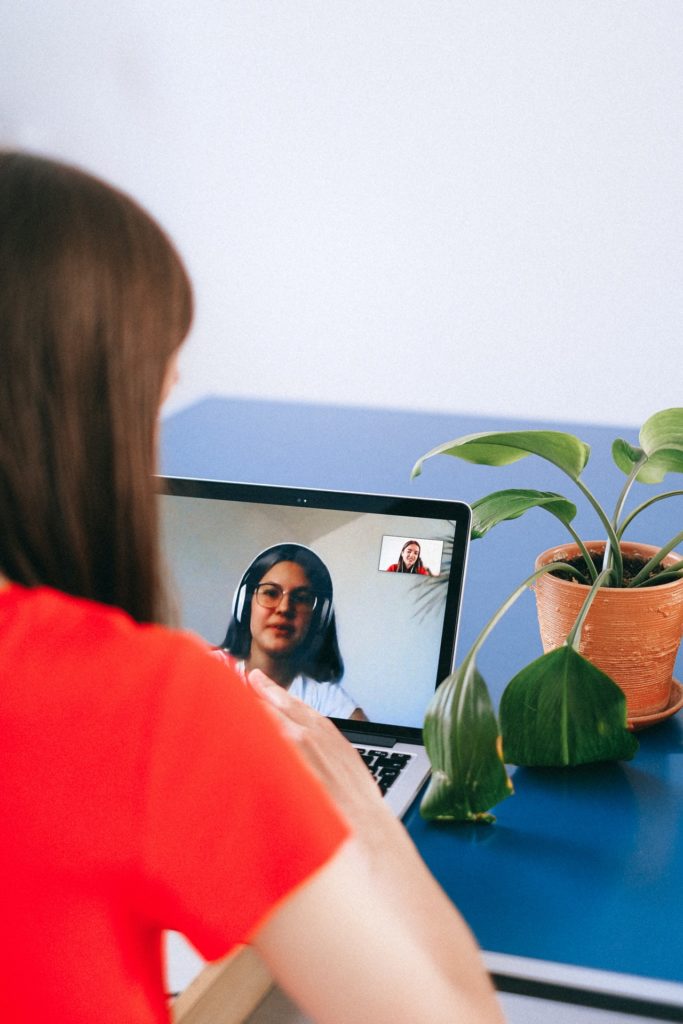 Your organisation can expect the following benefits from establishing a proper onboarding programme:
1. Productivity of new hires improve
Let's face it: employees are employed to assist firms in achieving their objectives. If your new employees are unable to contribute effectively during their first few months on the job, your company will not be able to achieve its goals.
Fortunately, firms with consistent onboarding practices see a 50% increase in new team member productivity.
This is because successful onboarding reduces the time it takes for new employees to learn. They'll be a lot more efficient if they know exactly how to complete their tasks — or at the very least who to call if they have issues.
2. Employee satisfaction improves.
After completing your company's onboarding programme, your new workers will not only be more productive. They'll also be happier as a result of it. According to studies, employees who have a positive onboarding experience are 30 times more likely to be satisfied with their jobs.
Employees that are happy are more likely to work harder and more efficiently. Employees who enjoy their professions are also more receptive to collaboration and creativity with their coworkers.
3. Reduced employee turnover
According to a survey, new workers who have a positive onboarding experience are 58 percent more likely to stay with a company after three years.
This is important since the expense of hiring and training new employees can quickly mount. Employee turnover can cost anywhere from 16 percent to 213 percent of a departing team member's annual compensation, according to a study.
New hires who are properly onboarded understand their tasks, are able to form vital relationships with their coworkers, and feel comfortable and empowered in their professions.
All of these factors contribute to lower turnover costs.
In four easy steps, you can have your remote customer support staff up and running.
It's time to onboard your new team members once you've found the perfect folks.
Onboarding does not have to be a time-consuming procedure. You'll be able to get new staff up and running in no time if you follow the four-step framework below.
4-Step Framework for Onboarding
1. Create an onboarding schedule.
More than a quick introductory meeting and an instruction to read through, your company's new recruit guidebook should be included in your onboarding process. In reality, onboarding should begin well before your new employee starts working.
Let's take a look at some of the most important onboarding milestones:
Before the first day of work: You should send all legal documentation, employee handbooks, and other key materials to new hires before they start working for your company. Encourage them to complete and return the appropriate forms as soon as possible. Create a "first-week" schedule for new team members so they know what to expect when they start working with you.
The first day: Now that the big day has arrived, it's time to switch gears in your onboarding process. Notify all present members of the remote customer service team that a new hire has been added to their ranks. Then, to get everyone acquainted, hold a team meeting. After that, go over your "first-week" schedule with new employees and explain what you want of them.
During the first week: Your new employee's first week will almost certainly be filled with training. Ascertain that they are at ease in their new position and that they have been assigned a mentor to whom they can ask questions. They'll also require access to any customer service technologies that your organisation employs.
Beyond: The majority of experts think that onboarding should last at least three months. However, research shows that a year of onboarding boosts employee retention. Make every effort to create a comprehensive onboarding programme that thoroughly instructs remote customer service team members on how to do their duties.
Include each of the milestones described above when designing onboarding processes for your firm. This will assist you in developing a more effective programme.
2. Develop interesting training materials
While new recruit training is required, it can be boring, especially if it consists of dry employee manuals.
Consider using various content formats to train employees about organisational policies, the items or services your firm sells, and the customer support workflows they should utilise on a regular basis, rather than relying just on written papers.
Screen recordings, GIFs, and annotated screenshots can all be used to create extremely engaging training materials that get new hires excited about the work they'll be doing.
According to research, 83 percent of employees prefer to learn a new task by watching a video. Visual training elements should be included in your company's onboarding programme.
3. Keep track of the onboarding process.
You can provide new hires with the training materials they need, but there's no assurance they'll remember everything. That's why it's critical to keep track of each new employee's onboarding progress.
Keep in touch with them on a frequent basis to ensure that they are:
Consuming their educational materials.
Recognizing what it implies
Aware of how to ask a question when it arises.
We propose creating a set of basic metrics to track, such as email open rates and the fulfilment of important activities at each stage of the onboarding process. This will make it easier to track each new hire's progress toward becoming a valuable member of the team.
Note: If a new team member fails to prioritise their training or outright refuses to complete it, you may want to reconsider your hiring practices. While training can feel like a pain at times, effective employees should understand the value of it and be prepared to put up with it in order to better serve your organisation.
4. Make creating a remote team a priority.
There are numerous advantages to working from home. In fact, remote workers are generally happier, more productive, and less expensive to their employers.
Working outside of a regular office setting, however, has its own set of disadvantages. Because they don't have the same level of human interaction as their in-office counterparts, remote employees can become lonely.
When onboarding new remote customer service team members, be sure to place a strong emphasis on team building and give practical ways for employees to connect with one another. This can be accomplished by holding group video conferences, organising team-wide Slack chats, and facilitating non-work talks among coworkers. A great Zendesk alternative, RisePath HRTeam has Slack and Microsoft Teams integrated into it which aids in communication.
Employees who have a best buddy at work are happier, healthier, and seven times more likely to be interested in their professions, according to the Harvard Business Review. Win!
Increase the size of your remote customer service staff.
Your remote customer support team's productivity, employee satisfaction, and turnover will all benefit from a successful onboarding programme.
Fortunately, putting in place effective onboarding procedures isn't difficult. Simply follow the steps in this article's four-step system:
Create an onboarding schedule.
Create materials that are interesting to learn from.
Keep track of your onboarding progress.
Make forming a remote team a priority.
Keep in mind that onboarding isn't a one-time event. It's a year-long procedure that should begin before a new employee's first day on the job and end after a year. Best of luck!
---
For more information and a free informational ebook, please add your contact info. Thanks.