Business development and sales are commonly viewed by company owners, managers, and sales and marketing specialists as a unified, umbrella-like structure.
In many newer organisations and startups, for example, a few key team members may be fully responsible for:
Examining and comprehending the target market for their business
Identifying and making contact with potential clients
Offering their goods and services for sale
However, as your company expands, it becomes less probable that your staff will have the time (and, in some cases, the expertise) to concentrate aggressively and productively on each of these areas.
Long-term business growth and financial success can be accelerated by hiring specialised reps to handle various types of sales and business development tasks.
Research from the revenue growth management consultants demonstrates that, for instance, defining field selling positions have a direct impact on profitability and growth. Salespeople spend 39% of their time on value-added activities when their tasks are clearly defined, compared to just 18% when they have broader or less specific responsibilities.
Understanding the differences between sales and business development is crucial if your firm has reached or is approaching the stage where growing your staff makes sense (or if you're starting or changing your sales or marketing career trajectory).
We'll examine the definitions of "sales" and "business development" in this RisePath post in order to pinpoint their primary distinctions. We'll also look at several responsibilities that are common to both fields and discuss some considerations you should make when hiring new representatives for your division or company.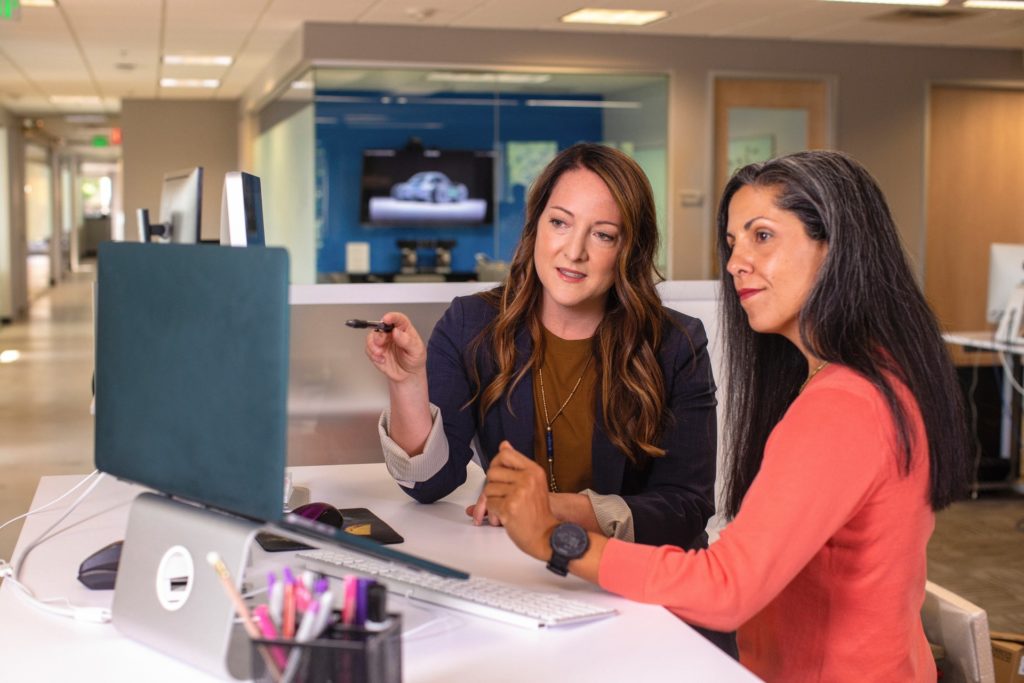 Business development: What is it?
Business development, or "biz dev," as it's commonly abbreviated, has many meanings depending on the company, but it's generally thought of as the process of building long-term value within an organisation.
In addition to sales and marketing, product development, production, management, accounting, and human resources are other areas where businesses can add value.
Business development initiatives usually target the following because they are centred on overall growth:
Increasing revenues and sales (often by identifying and capitalising on new sales areas or opportunities)
Expanding the market (usually with the help of research, networking and the development of strategic partnerships)
A rise in profitability (through efficiency and cost-cutting measures, for example)
The business development efforts and procedures you use may include everything from developing and carrying out high-level marketing plans to engaging in practical training to boost sales performance, depending on the size and objectives of your corporation.
In order to further its development goals, a business may engage in the following activities:
Analysing a target market to find the most effective approaches to draw in more qualified sales leads
Interacting with and establishing long-lasting, mutually beneficial relationships with customers, suppliers, and other business partners
Identifying new user groups for products or proposing novel solutions to current or potential clients
The main goal of business development is to establish, advance, and sustain growth prospects, regardless of where or how your organisation uses it.
However, when it comes to sales especially, you'll frequently notice that business development objectives are satisfied when investigating, prospecting, and relationship-building activities result in more focused leads in the pipeline – and an increase in concluded sales agreements as a result.
Description of sales
Technically speaking, a sale is any exchange of products or services for cash that takes place between two or more persons. However, the sales process itself could include a protracted series of events.
Although the business-to-business (B2B) sales process might appear very different from business-to-consumer (B2C) selling due to the nature of the product and the type of firm conducting the selling, it frequently includes the following:
Establishing communication with pre-selected leads to sharing details about a business's products or services
Making sales calls, demonstrations, or presentations to potential customers to demonstrate how a company's solution satisfies their wants or solves their issue
Skillfully guiding prospects through the various stages of the sales pipeline in order to turn them into customers (these may be one-time buyers, long-term clients or both)
Regardless of how your business operates, every transaction and every sale that is closed (regardless of whether a formal sales contract is signed) signifies a shared understanding and agreement between the buyer and seller regarding:
What's for sale (including the quantity)
The cost it is being offered (including any additional costs for delivery arrangements, service charges, taxes or installation fees)
How the item will be transported from the seller to the buyer (including pick-up or shipping details)
In terms of business development, your company is likely to grow more quickly and sustainably the more effective your sales process is and the better you become at responding to, serving, and delighting your consumers.
How do business development and sales differ from one another?
Understanding where, when, and how these two areas vary can be challenging because company development and sales methods sometimes overlap. It's always a highly collaborative approach rather than "business development vs. sales."
For instance, when it comes to priorities like these, company development and sales development have a lot in common.
Attracting new clients and boosting sales
Forming client relationships and strengthening current connections
Extending into unexplored sales territory or marketing regions, or engaging in competition there
Smaller businesses, where fewer employees frequently mean less clearly defined roles and teams, can make the distinction especially hazy.
In order to compare and contrast these two sectors, it is easiest to identify the key distinctions between business development and sales.
Business development
Includes a variety of corporate expansion strategies and initiatives, including those geared specifically at increasing sales prospects.
Centred on delivering long-term, measurable growth success.
Strategic planning, market development, and marketing-related research are frequently the focus of roles, duties, and activities.
A major goal is boosting overall company revenue, which is frequently accomplished by developing and utilising value-add relationships.
Finding new and existing clients and keeping in touch with them are key goals.
Generating and distributing qualified leads to sales representatives or executives is a priority in the context of sales.
Sales
Plays a crucial function as a major path to accelerating business success.
Focused on generating short-term, verifiable sales results (i.e., during each new sales period).
Working to understand a customer's needs, pain areas, and purchase process while using selling methods are common roles, responsibilities, and tasks.
Increasing sales revenue is a major goal, frequently accomplished by setting sales quotas, earnings targets, and reward programmes.
Moving potential customers through a sales pipeline and closing transactions are the main goals.
Following up with, converting, and building trust with quality leads are priorities in business development.
When one department in an organisation operates over the other, it can be challenging to distinguish the differences between sales and business development efforts.
It's crucial to realise, however, that business growth should come first in the sales process if your team or company is expanding (or attempting to expand).
The explanation for this is straightforward: there must be a well-developed plan for increasing sales opportunities in the form of thoroughly investigated leads before company growth can occur in the form of greater revenues.
In fact, 89.9% of businesses rely on two or more sources of contact information to meet their sales development needs.
Your sales representatives will be able to close more sales transactions and deals if your business development team begins reaching the correct audience and supplying them with more qualified prospects.
Concluding remarks
The distinctions between sales and business development may indicate the difference between little-picture and big-picture thinking in your organisation, or they may be completely eliminated where growth goals overlap.
However, the main distinction between these two fields should now be obvious when it comes to the role of sales in expanding your company. While business development professionals concentrate on producing as many targeted leads as possible, sales professionals concentrate on converting as many of those leads as they can.
Some possible next actions as you are ready to maximise your sales and "biz dev" efforts include:
Keeping track of your competitors' activities (if you haven't done so recently)
Updating your sales and marketing strategy (if you haven't examined your plan in a while)
Creating a sales process and lead qualifying strategy documentation in preparation for recruiting new sales or business development representatives
You might also be interested in learning how RisePath can significantly increase sales by serving as an all-in-one sales platform for increasing your revenue.
---
For more information and a free informational ebook, please add your contact info. Thanks.