A Sales Development Rep (SDR) is a member of the sales team who concentrates on prospecting, reaching out, and determining if a lead is qualified or not. SDRs essentially handle the grunt work of approaching qualified leads for more seasoned salespeople.
The sales development representative (SDR), once a specialist profession used in a select few IT organisations, is now a crucial position in innumerable businesses across all industries. This RisePath article will assist you in determining whether or not you should work as a sales development rep and, if so, how to differentiate yourself from the competition. We'll also talk about the hiring criteria that sales managers should use.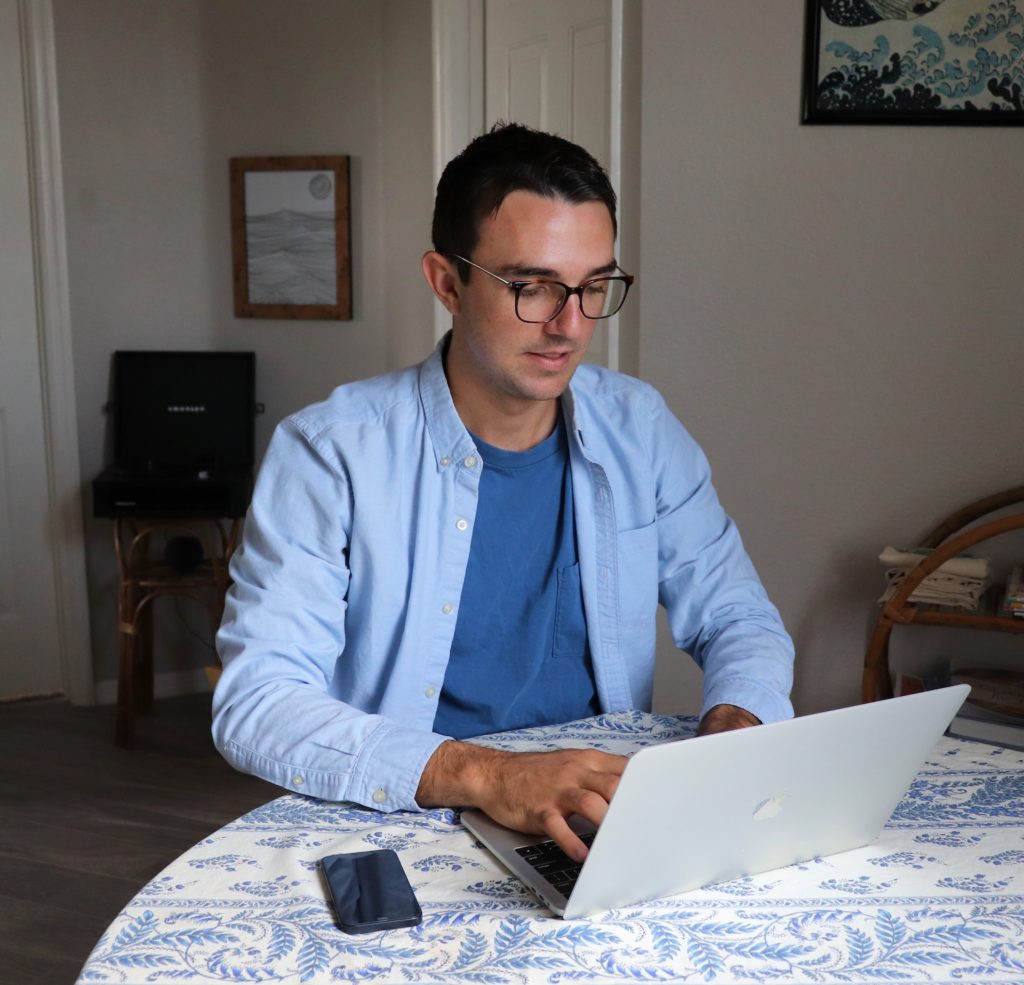 What is a sales development rep?
In order to create a sales funnel for the rest of the team, an SDR is largely an inside sales position that focuses only on outbound prospecting. The position is typically seen as an entry-level one that doesn't call for years of expertise and is generally regarded as a decent way to begin a career in sales.
Before contacting potential prospects, sales development reps would often conduct research on them in order to accomplish this. Their specific goal is to deliver sales leads that satisfy predetermined criteria to an account executive or account manager for closing as sales-qualified leads (SQLs).
This procedure, in which SDRs locate potential clients, establish contact with them, and then transfer them to another sales team member, is also referred to as outbound sales. In contrast, inbound sales occurs when a lead or prospect approaches you first after learning about you, for instance, through word-of-mouth or after viewing a marketing team effort.
The account executive usually takes over once the SDR has guided the prospect through the process of scheduling a meeting. In other words, the account executive's primary responsibility is to close agreements, whereas the SDR sales function focuses mostly on outreach and lead qualification.
Businesses continue to favour sales development because it enables them to create departments within the sales organisation that are experts in a specific step in the process. Sales teams are able to use a divide and conquer strategy thanks to this focused and compartmentalised effort, which eventually streamlines procedures and maximises value.
How does a sales development representative work?
SDRs may be expected to find their own outbound leads or they may solely deal with inbound prospects (also known as marketing qualified leads, or MQLs), who have previously expressed interest, depending on the firm. Some sales companies choose to use both.
Generating and qualifying leads
A possible sale often progresses from a lead to a qualified lead to a customer, with SDRs finding the initial leads. It is your responsibility as an SDR on any sales team to connect with prospects through both inbound and outbound channels. However, you'll need to conduct some study first before you can do that. Prospects with characteristics like industry, firm size, role, etc. in common with your best existing clients are more likely to fit the bill.
You should, for instance, take into account the following:
Does the potential client fit the buyer persona of the business?
What is the prospect's order of importance?
What do they hope to accomplish?
What are the most urgent problems they face?
Who makes decisions for their business?
What resources do they currently employ, if any, to try to find a solution?
BANT (Budget, Authority, Need, Timing) or other similar criteria can be used to identify who is most likely to buy; but, a significant amount of the lead qualification work can be done before you even reach out. SDRs are the ones on the ground selecting who the qualified lead is.
First outreach
Once you have identified a potential lead, you may utilise your research to decide how to approach the person. You may end up contacting your leads via cold email, cold calls, or social media, depending on where they are available or spend most of their time.
You'll be able to take a variety of possible actions within each of those channels:
Will you send a video message or a plain-text email?
Will you leave a voicemail for them or speak with them on the phone directly?
Will you remark on their Facebook post or send them a LinkedIn connection request?
In most situations, having many touchpoints across different channels is the optimal course of action, as opposed to choosing one channel.
Your research will help you customise your messaging regardless of the channels you use. This requires going beyond learning about the industry in general and conducting a focused study on the particular lead and the business they work for.
But it's not just a matter of adding a "FirstName" or "CompanyName" merge tag; your email should be pertinent to the difficulties your prospect is having when they get it. Additionally, instead of sending the identical message to everyone on your list, including small facts from your research to show that you took the time to check them up.
In essence, you strike a balance between effort and individuality while managing your time. Although sales development representatives must cast a wide net, you should still focus on the small things and give the lead a sense of value as a potential customer.
Lead nurturing
After just one call, even the most passionate inbound leads are unlikely to be prepared for a meeting. Other times, the possibility may be a fantastic fit but the timing may be off. You now need to nurture those new leads and continue to educate them about your good or service.
Pitching is distinct from this. The prospect is unlikely to be impressed if everything you say sounds salesy. On the other side, the prospect will be more likely to trust you and think that you're genuinely interested in attaining a favourable end for both parties if you're able to provide actual value and assist them with their most pressing difficulties. In other words, they will believe that you are contacting them because your offering would be beneficial to them.
Leads being moved through the pipeline
The account executive is notified after the lead has been suitably qualified (AE). Since this is the primary goal of the SDR position, most sales companies reward SDRs based on metrics that demonstrate this, such as the number of scheduled meetings with prospects who satisfy the criteria for sales (SQLs).
What abilities do sales development representatives require?
The following essential abilities are required to succeed in a sales development role:
A tough mentality
Superior communication abilities
A never-give-up mentality (i.e. resilience)
Never-ending creativity and curiosity
Abilities to listen actively
A capacity for multitasking
Understanding oneself and others
To sum up, SDRs require a lot of the qualities that excellent salespeople possess (which is why this is a great stepping stone to more high-level sales positions).
If you want to find all the information you require, you must also be an adept researcher. While there are many tools available to assist in revealing demographic information, it will require a little more time and investigation to uncover the deeper psychographics.
The most crucial ability for an aspiring SDR to develop is communication. This differs from using a strong script or email template that is filled with persuading power phrases. You'll be in a better position to assist your prospect if you actively listen to what they have to say rather than planning your next move.
Even while SDRs may only be responsible for one aspect of the sales process, you will still have a tonne of obligations to attend to, many of which are urgent. In the near future, SDRs will have to balance research, outreach, and follow-ups. It's simple to become overwhelmed if you're unprepared. Because time management and organisation are crucial for any SDR, engaging your inherent curiosity will also help you stay motivated as you try to learn more about the market, your product, the client, and their problems.
On the client's side, decision-makers are frequently incredibly busy, with a never-ending stream of calls, emails, and other demands on their time. You'll need to be original to stand out from the crowd if you want to have any chance of catching their attention. Finding a strategy to make your message more compelling can be one approach to achieving this.
Finally, empathy is a skill that great salespeople must possess. An SDR's success hinges on treating potential leads like actual individuals with their own tasks, challenges, and goals rather than being a hard-closer. You can behave in your prospects' best interests by utilising empathy to act in accordance with their interests after using your communication abilities to learn what matters to them.
Concluding remarks
Even if you have no prior sales expertise, sales development is a crucial step in the sales process and a terrific method to break into the industry. Being an SDR on a sales team is a difficult job, but it's a crucial one that can also be quite rewarding.
Your job paves the way for the success of the company's sales team as a whole because you are the first point of contact and the one who qualifies leads for sales representatives farther down the funnel.
You may stand out and have a successful start to your sales career by gaining the necessary abilities, becoming familiar with the required tools, and putting in the necessary effort.
---
For more information and a free informational ebook, please add your contact info. Thanks.